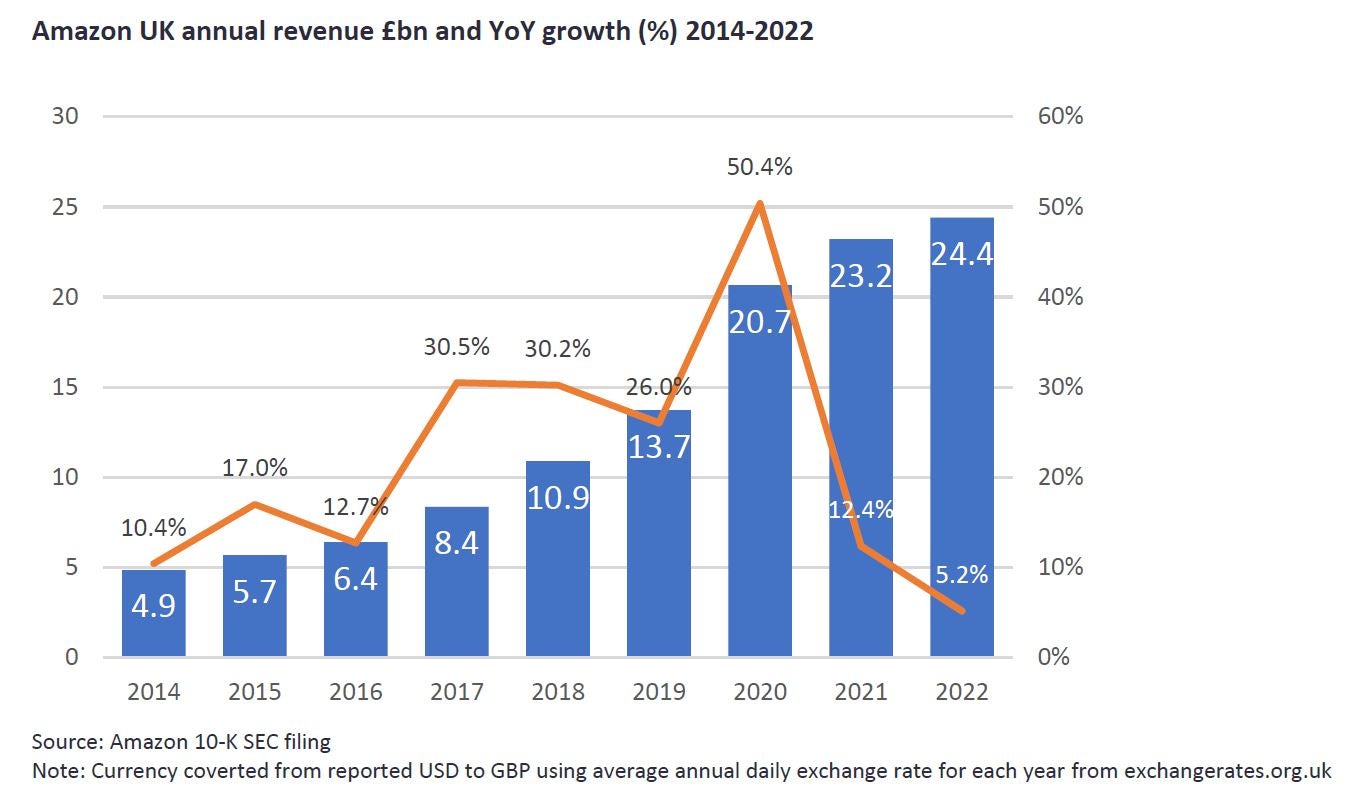 The idea that Amazon's rise in the UK would continue unchecked has suffered a blow, as it announced its first ever fall in revenue, to $30.1bn in 2022, from $31.9bn in 2021. However this is in its reported currency. When converting its UK sales to GDP using average daily exchange rates, it did manage positive growth of 5.2%, but this is the lowest ever level of growth that it has registered. Not only that, it would point to a decrease in volumes, given high inflation.
2022 was the year multichannel players made a comeback, revitalised with Covid-driven investments in their online channels and shoppers returning to stores post pandemic. Shoppers are buying less stuff, but they are spending more overall, due to rising prices. But this means an increase in credit and dipping into savings, and so purchasing has been more considered.
While in the last major downturn of 2009-2010, shoppers raced online to save money, but the landscape has completely changed since. Then, prices in stores were generally much higher than online, even within the same retailer, as its channels were not integrated. Since then, the age of omnichannel retailing has all but eradicated the price gap but online has grown on the back of shoppers' desire for convenience and range. We are not seeing the cost-of-living crisis as a major catalyst for online growth this time around as, for many, the way to save money is to rein back on impulse online spending and make more considered purchases by limiting spending to when they are in stores.