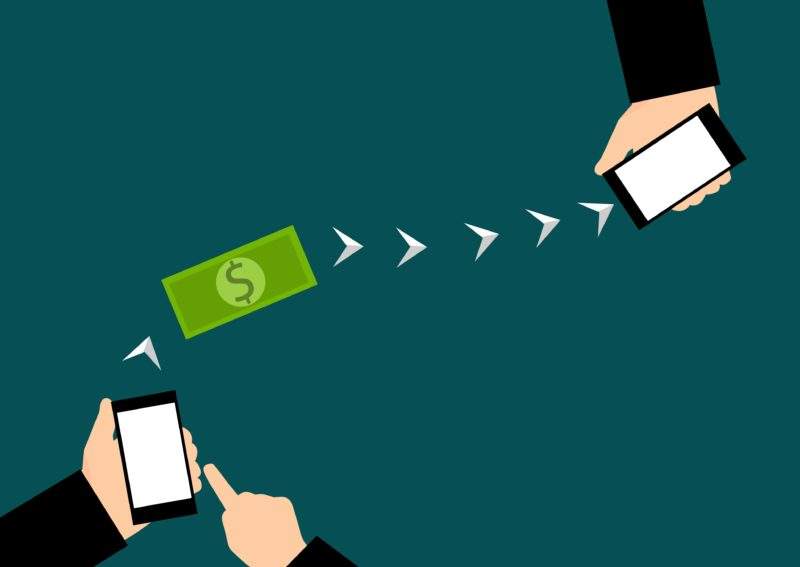 There is commerce, then there is e-commerce and now, arriving fast is ambient commerce. The word 'ambient' means 'surrounding on all sides'. Technology has become 'ambient' and is thus enabling, shaping and powering the new order of ambient commerce.
A lot more than smartphone apps and the mobile internet are involved. Computers are getting sensory organs. They are surrounding us as they are embedded in increasing numbers in our homes, cars, and in stores, shopping malls, entertainment venues and public places.
They are armed with sensors that see us, hear us, and measure the key variables in our environments. These sensors feed their real-worl, real-time data 24/7 to analytical engines and machine learning algorithms in the public clouds of most notably Amazon, Microsoft, Google, IBM, and Alibaba to gain insights about our intents, priorities, wants, needs, behaviour and lifestyles. And all the while they are learning and making ever higher fidelity predictions about what we'll be doing and wanting and where we'll be.
There are over a trillion sensors in the world at work and the number keeps compounding. Sensors add a whole new dimension and scale to 'big data.' They represent what influential Santa Fe Institute economist Brian Arthur calls 'the third morphing.' Ambient commerce is a result.
It involves transacting right when and where and when demand occurs with the vendor having understood, anticipated even, the purchaser's needs and wants, quirks, biases and surroundings.
This always-on and frictionless service is delivered on the back of constant alerts, conversations and feedback between parties across all devices, platforms and environments – emerging online and offline to create an integrated consumer-vendor experience.
Ambient commerce can be classified as one of the many use cases for the internet of things (IoT), where tens of billions of progressively instrumented, intelligent and sentient end-point devices are reshaping the way humans and businesses will live and have their being. And nowhere is its impact and scope going to be felt more acutely and be needed more obviously than in the stricken world of high street retail.
We have just witnessed the once mighty Sears filing for bankruptcy in the US and the chief executive of M&S in the UK talking of 'sitting on a burning platform'. The main culprit according to flagging high street retailers across the world is the rise and rise of online shopping. But this is a questionable explanation.
Even in China, by far the most advanced e-commerce society in the world, less than 20% of final retail purchases are completed online and in the US, according to the US Commerce Department, the figure is under 10%. The fact is that the majority of consumers bounce between online and offline to shop and would do even more offline if the experience was better.
The real problem is that all too often legacy high street retailers have rested on their laurels, been unimaginative in making the in-store experience, especially when it comes to checking out, a rich and hassle-free experience. And they have been technology laggards.
Case in point: the world's biggest retailer Walmart. It has been mercilessly pummeled by Amazon and has now turned to Microsoft with a $500 million five-year contract to help it digitise its stores, be more in tune with and knowledgeable about its customers and generally enhance the Walmart shopping experience.
If we look briefly at the 'three A's': Apple, Amazon and Alibaba, the world's apex retailers, we can see the broad direction of travel of offline, ambient retail.
Apple, Amazon and Alibaba and the future of ambient retail
Apple runs the world's most successful chain of retail stores. It turns over nearly twice what its nearest rival Tiffany manages per square foot at over $5,000pa. It helps that the stores are selling branded products that millions of people are gagging for. But there's more to it than that. Under Apple design legend Sir Jony Ive and former Burberry high flier Angela Arendts Apple stores are designed to be true cathedrals to the brand and very pleasant, almost sensuous places to be. Apple even took lessons from Ritz Carlton in how to be beguiling hosts. An object lesson in brand retailing.
Amazon, the real mover and shaker in 'frictionless' and 'personalised' retailing outside China, opened its first 'grab and go' store in Seattle in January. On the back of the ambient technology trifecta of computer vision, sensor fusion and deep learning, it's 'Go' stores allow its customers to literally 'grab and go'. Amazon's drive into offline retailing has only just begun. It has the technology, capital, R&D resource and company culture to reset high street retailing across the spectrum and bring it back to the fore. It is the elephant in many boardrooms.
Alibaba, the world's e-commerce champion, and toll booth for middle-class consumption in China, has moved decisively into ambient commerce with its 'New Retail' project. It aims to integrate online and offline shopping and create new ecologies linked to its Hangzhou 'Smart Brain' within which it is developing a 'smart mall' in Hangzhou. It has opened a string of 'New Retail' fresh food stores under the Hema brand. Like Amazon in the US, it will be the premier force in reviving physical retailing in China, where unmanned, walk-in mini-market kiosks are also taking off.
Some examples from the vanguard about where urban retailing is tending in a world where 'we are never not shopping' and where the world's top 250 retailers account for over $4.5 trillion in revenues a year. But inevitably there are dark sides to ambient commerce in general and retailing in general.
The more data-driven and connected the world becomes the more vulnerable it is to cybercrime and political and corporate 'big brother' abuse. The spread of ambient commerce will only serve to extend the attack surface for cybercriminals and saboteurs. Retail is the most breached sector of all, more than insurance or finance, because it is an easy way to steal ID and credit card data.
Cyber-insecurity is going to get worse before it gets better with the deployment of AI-based cyber security systems and improved corporate cyber hygiene, but this will probably not be sufficient in the meantime to slow the momentum behind the spread of ambient commerce, given the convenience and facility it will offer.
Ambient commerce is a prime example of where the new distributed, sensor-led technology stack is taking the world.