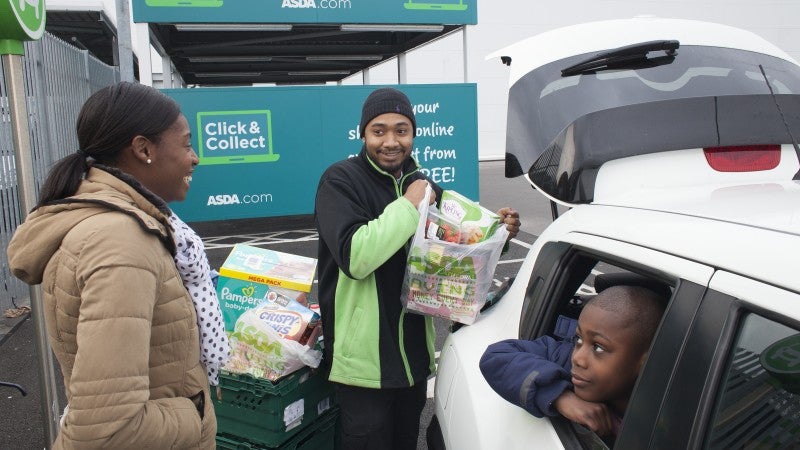 For the Big 4 supermarkets, the retail climate has rarely been more competitive as they look to claw back market share from the discounters and fend off contention from online specialists.
With the big day now only five weeks away, GlobalData is laying down the scores of how each of them is set to perform over the crucial trading period.
Tesco will underperform this Christmas compared to the rest of its prosperous 2018
The UK's biggest retailer will enter the Christmas period with high hopes, following 11 consecutive periods of l-f-l growth at a time of 'accelerated experimentation' for the retailer. But although Tesco can flex its size to ensure that Christmas 2018 won't be woeful, it is unlikely to shine when compared to the other major supermarkets.
It is improbable that its Tesco Finest brand – which was a big assistance to Tesco's overall l-f-l sales growth of 1.9% last year – will attract the same number of new shoppers as it did last year, as the other grocers continue to develop and push their premium own-brand ranges. And for those Tesco customers who felt the 'bleached turkey' debacle of 2017 first-hand, returning to Tesco for their main food shop seems unlikely at best.
Conclusion: Tesco has nothing to worry about, but then again has nothing to worry the others; just like its advert, 'lacklustre' is the word that springs to mind. Score: 4/10
Sainsbury's should gain new customers through premium offer and integration with Argos
Sainsbury's struggled to keep up with rivals through 2018 after suffering from low availability across ranges, but can expect a better Christmas this year than last; none of the other grocers have the 'ace in the hole' that the impressive (and progressively digitally-focused) Argos has evolved into.
The key to success for Sainsbury's over the next four to six weeks will be to absorb Morrisons or Tesco shoppers that are looking for a bump in quality at Christmas time – Sainsbury's will need to give them the products and store environment that will encourage them to switch to them instead of premium rivals.
Conclusion: Sainsbury's will be fine, as long as it presents its 'premiumised' offer in an appealing way instore and ensures stock is available. Just as it declares in its advert, Sainsbury's will only get what it gives. Score: 5/10
Morrisons can leverage its supply chain to beat competitors on price
Morrisons has had a good 2018, albeit with sales growth distended by its blooming wholesale business. To capitalise this Christmas, Morrisons should push its progressive ranges, such as 'Naturally Wonky' – appealing to a growing consumer base that prioritises the ethicality and environmental impact of products over price.
The grocer can also use its malleable, vertically-integrated supply chain to undercut competitors on price across key ranges.
Conclusion: Morrisons will have a good Christmas, particularly if it can make the most of having greater price control. Score: 7/10
ASDA's burgeoning non-food offer will help drive footfall in key locations
Following a challenging 2017, ASDA has turned its fortunes around this year and its impressive results over the first three quarters (with Q3 seeing its sixth consecutive period of l-f-l growth) means the EDLP grocer is widely tipped to take the 2018 crown.
And the consumer data concurs. GlobalData's weekly Christmas tracker shows that ASDA is set to outperform in Q4, overtaking potential 'bride-to-be' Sainsbury's in three categories and knocking Tesco from its well-established pole position in two more (see Table 1).
Conclusion: To make the most of this Christmas, ASDA needs to offer something other than low prices to its customer base. Exclusive products, such as its cheese-based advent calendar, and cross-sector multibuy deals will help ASDA stay unique and keep price-rivals Aldi and Lidl at bay. If it can achieve this, it will be set for a merry Christmas indeed. Score: 9/10