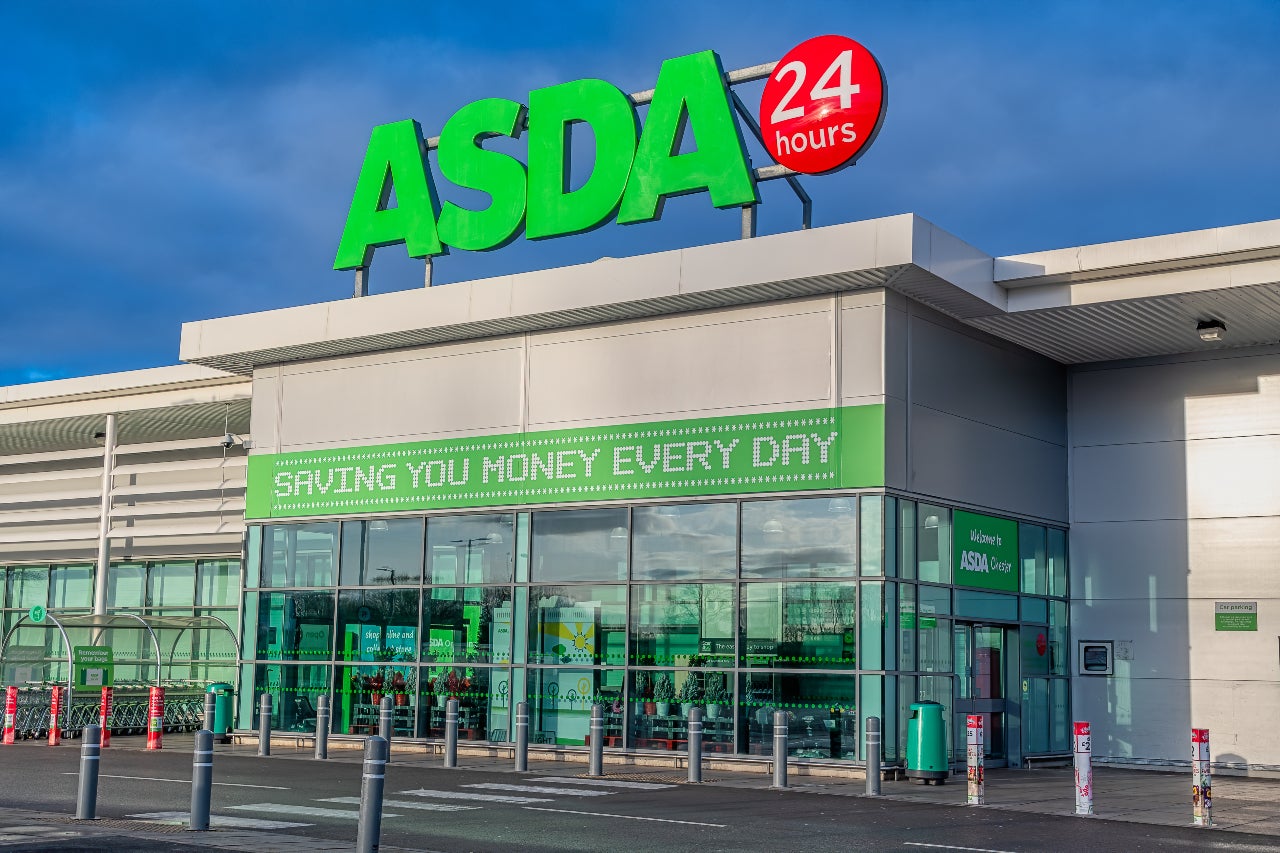 Asda has hired its own cargo ship in a bid to tackle ongoing supply chain issues and prevent Christmas shortages.
The UK supermarket, owned by the Issa brothers and TDR Capital, has stated in its November 29 press release that it is transporting more than 350 containers on its own ship, which it hopes will protect the availability of key festive products.
The retailer is finding extra space at its depots for an increase in the volume of turkeys and pigs in blankets in store compared to last year, as it builds extra stock of festive products such as mince pies, confectionery, Christmas cakes and puddings.
The company has also recruited 15,000 temporary colleagues to serve customers during the busy Christmas period and increased the capacity of its grocery home delivery service to 1 million slots in the final week before Christmas.
Asda's announcement follows news that logistics industry leaders told MPs that consumers could expect a scaled-back festive season in stores due to supply chain issues. Over recent months, there have been a number of supply chain disruptions that have resulted in delayed deliveries and increased prices. The single biggest cause of disruptions is staff shortages, with Brexit, Covid-19 and wider economic conditions all contributing.
Asda has ramped up investment in its supply chain
In order to tackle supply chain issues, the retail giant has focused on investing heavily to improve its capabilities. On October 5, 2021, Asda chose technology company Blue Yonder to help optimise its end-to-end supply chain and retail operations. The retailer will use the software as a service (SaaS) capabilities within Blue Yonder's Luminate Planning, Commerce, Logistics and Control Tower solutions, which run on the Luminate Platform.
These technologies will allow Asda to use machine learning (ML) to estimate consumer demand and calculate business impact and risk, as well as for optimising pricing strategies, reducing excess stock and avoiding waste.
In addition, a connected platform will be used to improve efficiency and value throughout the retailer's omnichannel retail business and provide strong workforce management capabilities for workers at Asda's stores and distribution centres.
Asda hopes investments will bolster sales in the final quarter
In September 2021, Asda reported that it had experienced a 0.7% decline in like-for-like sales (LFL), excluding sales of fuel, in the second quarter of the year from a year earlier. Asda chief finance officer John Fallon said: "As customers responded to the gradual easing of social distancing restrictions, we inevitably saw sales soften compared to the exceptional lockdown-driven demand experienced during the first quarter".
As a result, the supermarket is hoping to have a successful Christmas period, which is why it has taken steps to ensure customers can buy their favourite festive products. The supermarket also enhanced its online offering with the launch of a one-hour 'Express Delivery' service in June, which gives customers faster and more convenient delivery options.