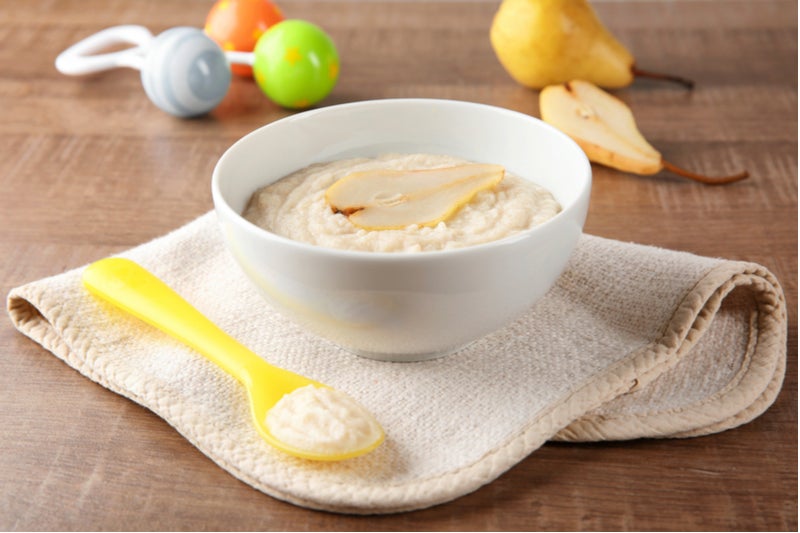 In the wake of last year's formation of Cerealto Siro Foods – the merger of Spanish food firms Cerealto and Grupo Siro – the new entity advised that its vision of the future would be focused firmly on cereals, cookies and pasta, with the result that its interests in both pastries and baby food would fall by the wayside.
Baby cereals 2019
The company has been as good as its word and has just announced the sale of its baby food business, along with the Benavente baby cereals factory in Portugal, to Belgian-based Belourthe.
For Belourthe, the news marks the latest step in its inexorable expansion since its creation from the ashes of a doomed Nestlé factory in 2006. It is the company's first major international acquisition and looks set to add a new chapter to what has been a continuing success story.
Up until 2005, the factory belonged to Nestlé, and indeed was Nestlé's biggest baby cereal processing site in Europe. However, a restructuring plan meant that the Belgian factory was to be closed. To prevent this, a management buyout was launched and Belourthe was founded, even though at this point it had no brand to offer, no product to manufacture and no clients to sell to. It also had a non-competition cause to contend with, preventing it from entering the baby food market in its own right. However, on the plus side, it was unique in being an independent cereals manufacturer which also possessed the technology, the equipment and the formulations knowledge to enable it to compete directly with the leading global baby cereal players.
In 2009 the non-competition clause ended and the company introduced a range of infant cereals under its own brand – Ninolac – for the first time. The cereals were sold in 30 different countries, although Belourthe decided to avoid its domestic arena on the basis that competing with the stranglehold exerted by the likes of Nestlé and Danone on the category was a step too far. In recent times the company has significantly increased its reach – by 2014 it had expanded into all categories of the baby food sector with its own brand, but more significantly as far as the company was concerned, it had a huge stake in producing own-label baby food for major retailers throughout the world.
By 2013 Belourthe had recorded a turnover of €23 million (US$31 million) and by 2018 this had risen to €35 million. With the acquisition of the Benavente plant from Cerealto Siro Foods and the additional 10,000 tonne capacity (currently Belourthe manufactures 20,000 tonnes of infant cereal and 10,000 tonnes of infant formula) it is confident its turnover will amount to €50 million. Moreover, its ambitions do not stop there – it expects to break the €100 million barrier within three to five years and on past performance it would take a brave person to bet against it achieving that goal.
Currently, 95% of its production is exported to more than 70 countries – previously it was all destined for sale elsewhere – including to some of the most troubled areas of the world such as Iran and Afghanistan.
According to press reports, Vincent Crahay – Belourthe's CEO and its founder – had to work hard to persuade Cerealto Siro Foods that it would be a suitable guardian for its baby food business. The Belgian company evidently managed to achieve this goal and maybe the reason it was able to do so had something to do with the message it sent to workers at the Benavente plant. That they were not to worry about their jobs – Belourthe's plans for the future are firmly focused on expansion, not contraction.