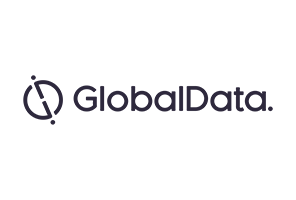 Consumers grow worried as institutions reiterate harsh realities
The value of Bitcoin, the digital currency created less than a decade ago, has remained very volatile in the recent past. Earlier this month, it briefly broke through the $19,000 mark, extending its record-breaking trajectory and continues to stir up excitement among investors. Described as a 'speeding train with no breaks', the heavily unregulated cryptocurrency continues to experience dramatic rises, thus causing mass concerns to mount.
It is important to highlight the source of this craze; Nobel-winning Economist, Robert Shiller, commented saying that the main driving force is that bitcoin has created a motivating story that people like to get behind and when this happens, 'big things' follow.
In addition, it's worth mentioning that due to rapid technological improvements, consumers are growing increasingly receptive to using virtual currencies and wallets to facilitate purchasing behavior; cash is the preferred method of payment for less than half (43%) of the global population (GlobalData's consumer survey 2015 Q4) and two-thirds of consumers globally say that they use digital tools (e.g. smartphone apps) to monitor/manage their spending habits (GlobalData's consumer survey 2017 Q4).
Yet, as Bitcoin reaches the edges of our financial atmosphere, institutions send a harsh reminder that all bubbles must eventually come to an end, outlining serious ramifications for consumers.
Time to splash the virtual currency?
Given its novelty factor, there is an increasing plethora of retailers in the UK who accept Bitcoin as a method of official payment and consumers can even use Bitcoin ATMs, conveniently dotted around London. The Pembury Tavern, in Hackney, became London's first Bitcoin pub, thus allowing tech savvy consumers to satisfy their thirst using the virtual currency. This suggests that innovative payment methods are not just a publicity stunt, but instead a convenient and efficient way to purchase goods and services.
Nonetheless, there are fears over Bitcoin's instability and cost, hence questioning its ability to revolutionise the consumer payment landscape and shopping behavior. Due to this uncertainty, the value of Bitcoin is extremely volatile and has resulted in the rise of fees and charges for consumers. Gaming platform, Stream, announced earlier this month that Bitcoin would no longer be accepted as a payment method due to its high transaction fees. Could this be early signs of the bubble bursting?
The fun must end
Although this 'virtual currency' can be highly influential and a means of empowering the people with high-tech payment methods, in the future we can expect more retailers to remove Bitcoin as a method of payment. Until this currency regains stability, thus assuaging fears of a crash, firms will continue to face complications enforcing the virtual currency. Moreover, the decentralized stance discourages any form of regulation meaning retailers will only continue to doubt its adoption.