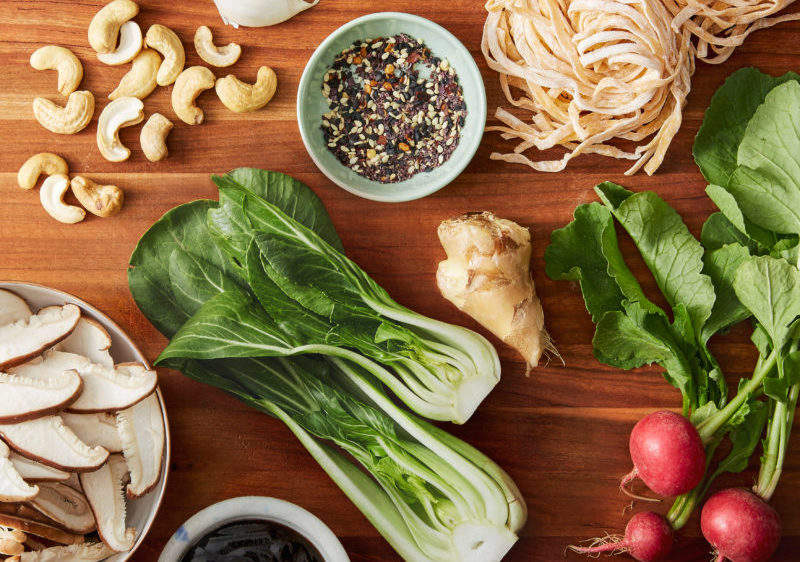 Subscription meal kits got their start online, but their future will be determined off-line. If you want to view the future of subscription meal kits, visit your local supermarket or warehouse club store.
That future is now for Blue Apron; the subscription meal kit pioneer has just inked a deal with Costco to sell its meal kits in selected West Coast stores.  Blue Apron will begin selling its meal kits in 17 Costco stores located in the San Francisco area along with the Pacific Northwest.
The rollout footprint is small considering that Costco has over 500 stores in the US alone. But Blue Apron will be doing more than testing a new distribution channel with Costco. The company plans to charge less for its Costco meal kits than its home-delivered subscription meal kits in an attempt to persuade consumers to 'trade up' to a subscription.
Blue Apron's pricing may also be a nod to the economics of home delivery. With 2018 nearing its midway point, petroleum prices in the US are already running 20% higher than 2017. Those cost increases are likely to be passed on to subscription meal kit buyers. Home delivery is expensive, but distribution routed through supermarket or warehouse club channels may be less expensive, relatively speaking.
According to The Wall Street Journal, Blue Apron kits sold through Costco will retail for $24.99 or about $6.25 a serving. That's well under the $8.75 per serving cost of Blue Apron's regular subscription meals.
Supermarket distribution will likely be crucial to the future of the subscription meal kit business because the brick-and-mortar channel may be better at customer retention than online alone. Just ask Blue Apron.
At its peak, the meal subscription service had one million subscribers in March of 2017. Today, the customer count is 786,000. Blue Apron spent millions to rent fickle consumers that it could not hang onto.
Brick-and-mortar retailers also stand a better chance of turning consumer awareness into trial than online alone. According to Bain and Company, consumer awareness of meal kits is around 50%, but only around 6% of US consumers have actually tried a meal kit.
That number could explode over the coming year as Albertsons leverages its acquisition of Plated. With more than 2,300 supermarkets across the US encompassing brands like Safeway, Shaw's, and Vons, Albertsons alone could double or triple those trial purchase percentages.
Albertson's own research confirms that supermarkets are the natural home of the meal kit concept. According to a recent CNBC report quoting Pat Brown, Albertson's vice-president of strategic business initiatives, the grocer found that 80% of its customers would like to see a meal kit option in-store. That figure actually rose to 85% for consumers that were also meal kit subscribers, indicating that existing meal kit subscribers see in-store meal kits as complementary.
The other reality of the situation is that economics matters more than convenience when it comes to online subscription services.
According to GlobalData's Q4 2017 survey, global consumers rated value for money as a more important actor for encouraging the use of an online subscription service than convenience of delivery, by a 53% to 49% margin. For US consumers alone, the margin was similar – 48% for value for money versus 42% for convenience of delivery.
The curiosity of trying something new and ability to tailor a product to personal preferences were other important considerations for subscription meal kits, but money talks in the long run and it is saying that the future of subscription meal kits is in-store.
Related links
https://www.globaldata.com/store/report/vr0108ch–delivery-saver-schemes-in-the-uk-2017/
For more insight and data, visit the GlobalData Report Store – Verdict Retail is part of GlobalData Plc.