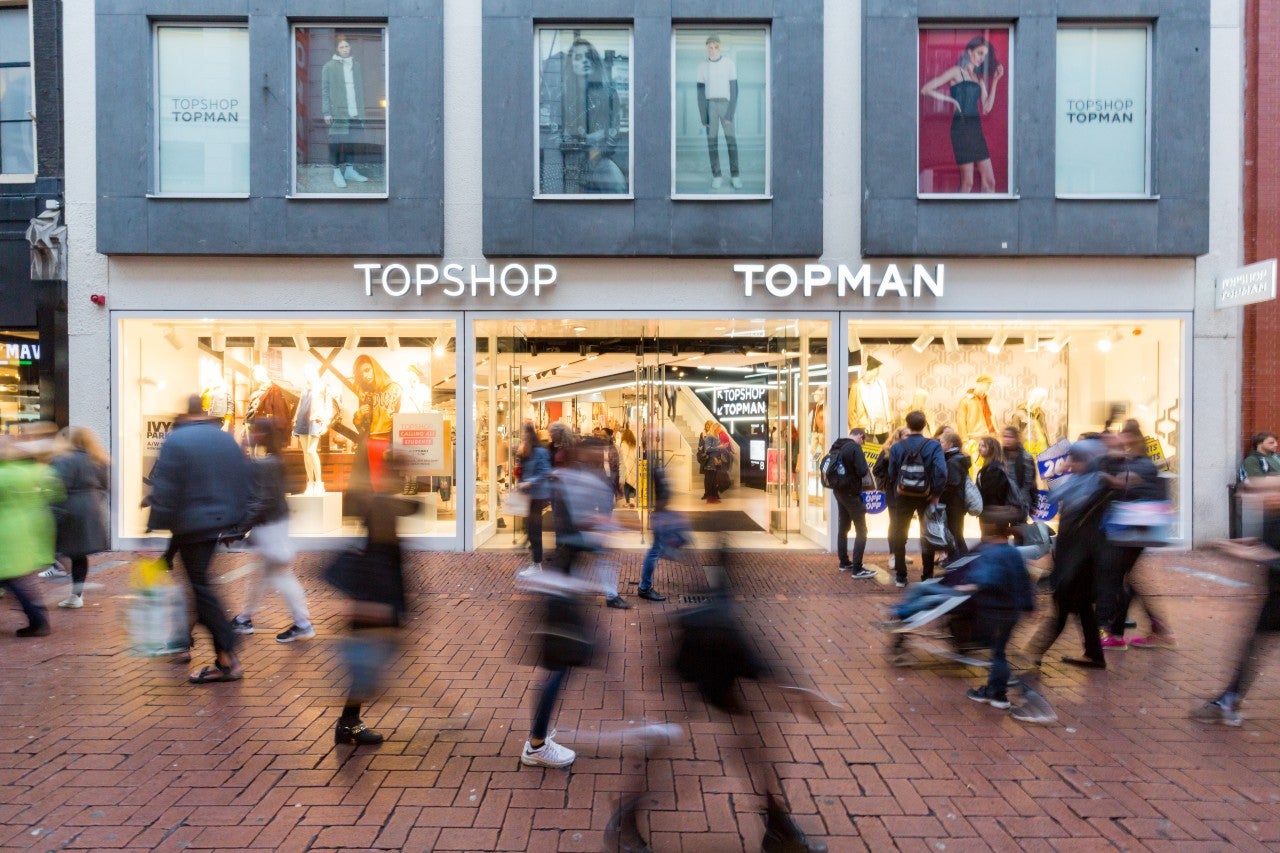 The UK's leading online fashion brands snap up struggling retailers as they gear up for another year driven by online sales.
Online retailers will continue to increase market share 2021
Online fast fashion retailer, Boohoo recently completed the acquisition of struggling retail chain, Debenhams, in a deal worth £55m ($69m). However, Boohoo plans on remaining a digital only business, closing the remaining 118 Debenhams stores. Boohoo announced it would like to create the UK's largest marketplace across fashion, beauty, sport and homeware.
Similarly, British online fashion and cosmetic retailer, ASOS is currently discussing a possible acquisition of the Arcadia retail empire, including Topshop, Topman, Miss Selfridge and HIIT. Asos has no high street stores and is unlikely to keep Arcadias struggling 444 UK stores open during the current economic climate.
Boohoo and Asos will capitalise on growing demand for e-commerce
The addition of some of the UK's most recognised high street brands to Boohoo and Asos online stores will help their online platforms exploit a surge in demand for e-commerce expected to continue in 2021.
The ongoing pandemic has caused consumers to shift spending habits online during periods of regional and national lockdown in 2020. Internet sales as a percentage of total retail sales in the UK grew from 20.2% in January 2020 to as high as 36.2% in November. This trend has seen revenues for online retailers to surge. Boohoo revenues grew 45% in the six months ending August 31 2020 while Asos sales were up 23% for the four months to December 31 2020 relative to turnover generated during the same periods in 2019.
Online stores will face less competition from high street retailers
Pre-pandemic, UK high street stores were already under threat from the e-commerce market. Debenhams entered into administration April 2019, forcing the closure of 22 stores. However, the company's problems were exacerbated by the pandemic, which saw the company go into liquidation during December 2020.
With the intention of closing high street stores and continuing the focus on their e-commerce platforms. Boohoo and Asos will face less competition from high streets from 2021 onwards. Store closures will leave UK high streets bare and encourage more consumers to continue shopping online.
The pandemic has accelerated the transition to online retail putting Boohoo and Asos in an advantageous position in 2021.