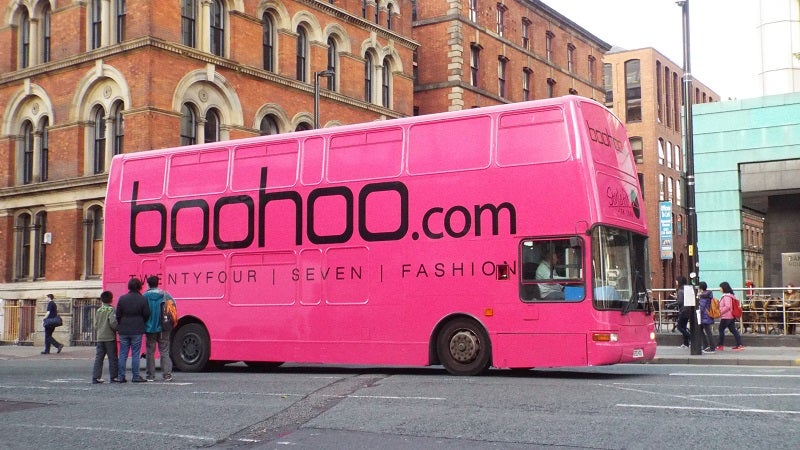 Boohoo 's acquisition of sister brands Karen Millen and Coast has come out of left field. And while they have a similar focus on partywear and occasionwear to Boohoo's brands, their premium positioning is not complementary to the online pureplay's existing value-focused business. Though Boohoo's multi-brand portfolio continues to thrive, with UK revenue rising 27.0% in Q1 FY2019/20, effective strategies in the value fast fashion segment will not guarantee success in the premium market – with a steep learning curve ahead as Boohoo takes control of its new brands.
Boohoo must drive customer acquisition for new brands
The acquisition of Karen Millen and Coast as a means of extending the Boohoo group's reach as its young shopper's age has merit given the new brands' customer base is focused on 25-45s. For the group, widening its reach is no bad thing when confronted by such formidable competition in the youth value segment of the clothing market. However, with little overlap with its current shopper base, the group will have to drive customer acquisition for its new brands, away from its comfort zone of 16-24s – as convincing value Boohoo shoppers to trade up to premium brands will likely be a step too far. Marketing is one of the group's strengths, as is its innate understanding of its customer base. However, it is now venturing into the unknown with older demographics, so must learn about shopper preferences and purchasing habits fast.
Retaining the brands' premium positioning is essential or Boohoo risks alienating its small loyal customer base. Boohoo founder Carol Kane has expressed that there is an opportunity to extend Karen Millen's pricing architecture downwards. However, this could be damaging to its brand identity and create an unnecessary overlap with midmarket brands Zara and ASOS – against which it will struggle to compete. As both Karen Millen and Coast are known for their quality, fit and design, the boohoo group cannot skimp on these areas, so utilising the brands' existing supply base is vital to ensure product quality is not jeopardised and premium prices are justified.
Acquisition must focus on new product offers within occasionwear
The group has stated that it has no current stock commitments for the two brands, with old stock being sold off. Fresh ranges will grace their websites once the online pureplay takes control, and while sharpening up its product offer and injecting more fashion trends into ranges is necessary, deviating too far from the brands' existing design aesthetic will diminish their appeal and confuse their brand identity. The group has announced plans to widen ranges, incorporating more styles into the Karen Millen and Coast propositions. However, this is not warranted to the extent of Boohoo.com's comprehensive but overwhelming offer, so it must tread carefully and focus on core occasionwear ahead of trialing new collections.
The online pureplay's sole focus for its new brands is the online channel, and specifically on their own websites – ruling out both a physical presence on the high street, as well as selling via third party sites. This gives the retailer full control as it relaunches the brands, but cutting their physical reach is a risk. Indeed just 16.3% (£28.4m) of the two brands' combined sales in the year to February 2019 were generated via their own transactional sites. While the struggles of UK department store retailers have heaped pressure on Coast over the past few years, many occasional shoppers of the brand and likely older consumers will have found its ranges via the channel. The Boohoo group will have a hard task driving them online instead. With occasionwear such a considered purchase, a showroom would be a good compromise for the Coast brand, especially given its forthcoming revamped product ranges.
Boohoo's current relentless discounting model has no place in the premium segment of the clothing market, and will simply serve to devalue its new brands. While Boohoo must ensure the brands are competitive in the market, it must not use frequent discounting as a lever to drive sales. Any use of such promotional tactic would signal trouble with the brands' relaunch.