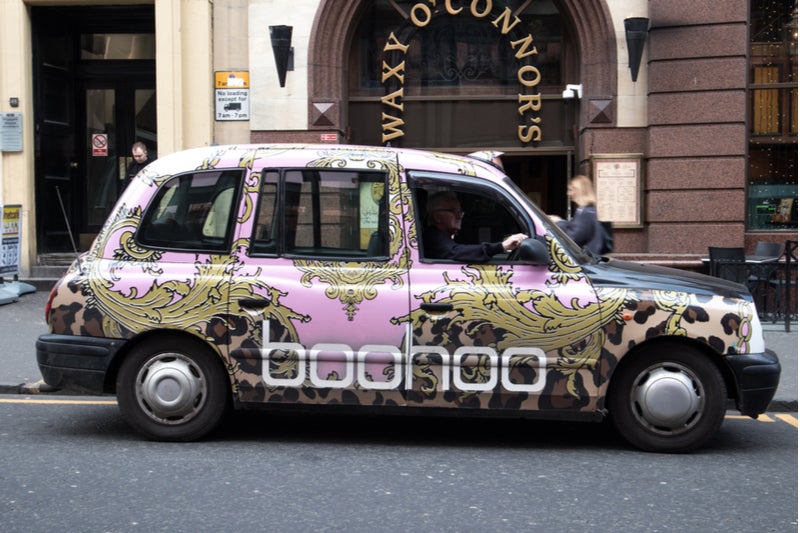 Sales at online fashion retailer Boohoo have surpassed £1bn over the past 12 months in stark contrast to retail market gloom felt elsewhere.
Boohoo's success can be attributed to its appeal amongst the younger generation as it collaborates with influencers, including Love Island reality TV stars.
Sales in the six months to the end of August rose by 43%, while pre-tax profits climbed by 83%. 
Success not reflected across apparel retail sector
The strong results are at odds with fashion retail as a whole, with many high street retailers suffering from low footfall and plummeting sales. For example, New Look has seen profits fall and sales dwindle leading to more than 100 UK stores being closed as part of a restructuring programme.
The retail gloom hasn't been limited to the high street. ASOS issued its second profit warning of 2019 in July, while its stock price has tumbled over the last 12 months, falling by over 57% between September 2018 and September 2019.
Brand appeals to younger consumers
Success has been driven by growing demand for brands such as Nasty Gal and PRETTYLITTLETHING , both of which have been helped by celebrity collaborations.
Boohoo largely appeals to young consumers who tend to shop on their mobile phones and engage with brands on social media. This is something Boohoo is good at. The retailer currently has over six million followers on Instagram and three million on Facebook. 
The brand knows its target audience well. This is reflected in its tie-ups with influencers, which include British reality TV stars. Love Island has been drawing in record TV audiences in the UK, reaching over six million viewers. Much of this demographic fall in Boohoo's target customer base. 
International expansion will help to sustain growth
Revenue growth currently shows no signs of slowing. New content such as a podcast series featuring Love Island contestant Maura Higgins will serve to drive popularity amongst younger consumers. The retailer has created a platform that will enable it to continue to thrive in an increasingly competitive retail environment.
What is more, overseas markets will also help to drive growth. The brand has already begun to see success in the US, where a similar strategy of appealing to consumers through tie-ups with popular influencers is pursued. 
International sales now account for 44% of group revenue, compared to 41% last year. While the UK remains a strong market, with sales growing by 35%, growth in Boohoo's international markets has been faster, at 55%. 
Additionally, Boohoo still has much room for organic growth in its international markets, with its market share being estimated at around 1% in the US and mainland Europe.