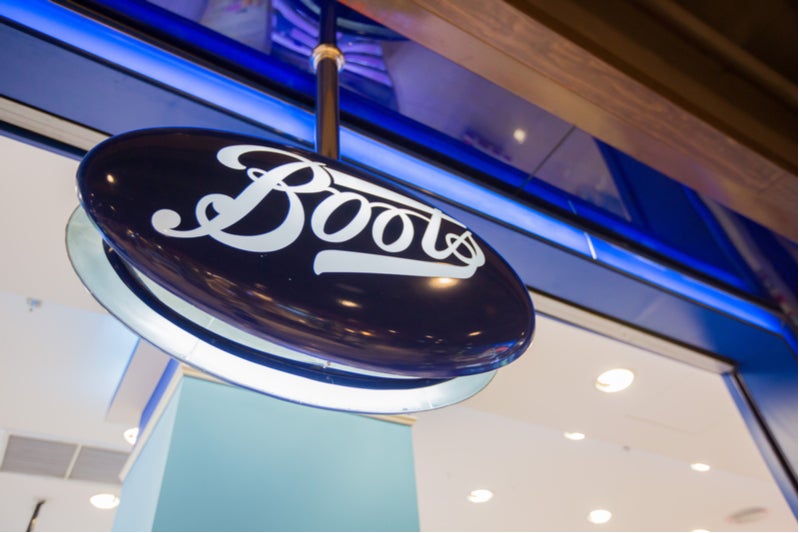 Last year, the beauty chain saw profits fall by more than 18%, which was attributed to declining sales and the highly competitive nature of the retail industry. Boots is aiming to cut costs by £1.2 billion ($1.5 billion) by the 2022 financial year to recover ground lost to online competition.
Announcements made in May 2019 concerning potential closures of Boots stores came as a result of the UK high street being dramatically reshaped by online shopping growth and a reduction non-essential spending.
Boots has suffered by failing to innovate fast enough, allowing competition to gain market share by offering a better online shopping platform. The slowdown prompted Boots to attempt a reinvention of the beauty shopping experience to attract a new generation of shoppers important to long-term prosperity.
Boots' beauty fightback
Boots has refitted 24 of its biggest beauty halls this year, replacing traditional beauty counters with trending zones, discovery areas and live demonstrations. While once it was the norm to go into a store and seek out a trained beauty consultant, now thanks to beauty vloggers and bloggers, many consumers have become more highly informed.
In May 2019, Boots UK announced the launch of global beauty brand Fenty Beauty by Rihanna, in selected stores and online as part of its plans to transform the face of high street beauty.
A sought after beauty brand, Fenty Beauty is now available in 32 stores across the UK and online at boots.com. As a world-renowned brand aiming to redefine high-street beauty, Fenty Beauty is helping to power the transformation of the beauty offering available at Boots.
It remains to be seen whether or not the new store format and the launch of new brands will help turnaround Boots' recent fortunes, but it will undoubtedly increase the pressure for its rivals.
Boots faces increasing competition
Changing shopping trends, combined with rising business costs, more expensive imports linked to the drop in the value of the pound, have contributed to a string of traditional high-street retailers, including Boots, Debenhams, House of Fraser and New Look being forced to close stores and restructure their finances.
In recent years, Boots has been facing increasing competition from both online and offline retailers in the beauty space. Pureplays such as Glossier, one of the first makeup brands to be born out of social media, are drawing in a new generation of beauty addicts. Supermarkets and high street competitors have also been tempting consumers with low prices and influencer collaborations.
MarketLine
Walgreens Boots Alliance, Inc. – Mergers & Acquisitions (M&A), Partnerships & Alliances and Investments