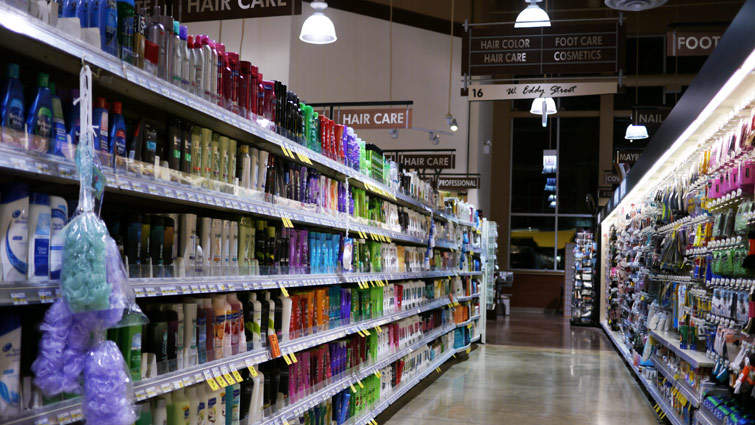 The UK health & beauty market is forecast to grow 16.5% out to 2023 but the top three market leaders – Boots , Tesco and Sainsbury's – are all losing share as discounters, department stores, general merchandisers and clothing specialists all focus on growing their health & beauty sales.
Continued investment from value retailers such as Aldi , LIDL and Poundland is encouraging price-sensitive shoppers to trade down across everyday toiletries and seek out cheaper branded products. As many health & beauty items are low value, essential purchases with quick replacement cycles, discounters have been able to drive greater volumes and increase their penetration in the sector.
With 2018 set to be another challenging year for retailers as consumers' disposable income remains restricted, discounters and general merchandisers will continue to appeal to shoppers and therefore gain further share in health & beauty. To retain their market shares, Tesco, Sainsbury's, ASDA and Morrisons must ensure that their prices and offers are more competitive both online and instore, also leveraging their loyalty schemes where available to keep shoppers from switching to discounters.
At the other end of the sector, upper midmarket and premium cosmetic brands such as MAC , Charlotte Tilbury and Fenty Beauty are encouraging younger shoppers to trade up from cheaper drugstore brands such as L'Oréal. With greater awareness and interest in cult products driven by bloggers and celebrities on social media, millennials are increasingly buying into more premium brands. This is drawing spend away from the likes of Boots and grocers to department stores, brands' own channels and online pureplays like ASOS , Amazon, Lookfantastic and Feelunique.
While midmarket department stores such as House of Fraser and Debenhams have recently struggled to halt sales declines within clothing & footwear, they have continued to focus on health & beauty to drive sales. Both midmarket and premium department stores such as Selfridges and Harvey Nichols have secured brand and product exclusives or have introduced brands with limited availability – such as Hourglass, Charlotte Tilbury, Fenty Beauty and The Ordinary – and will continue to benefit from increased footfall as a result of this.
Boots, which announced yesterday that it had seen a 3.3% fall in its like-for-like retail sales in the three months to 28th February 2018, must invest in its branded offer, ensuring this is up-to-date and relevant, as competitor Superdrug continues to do. As Glossier only has an online presence in the UK, it is an emergent brand which Boots could stock within its stores and online to attract younger shoppers. Glossier has more accessible price points compared to more premium and designer brands such as Clinique, Dior and Chanel and the brand would encourage younger customers to trade up from the likes of Rimmel and NYX , and support Boots' future growth within skincare and cosmetics – two of the fastest growing categories out to 2023.