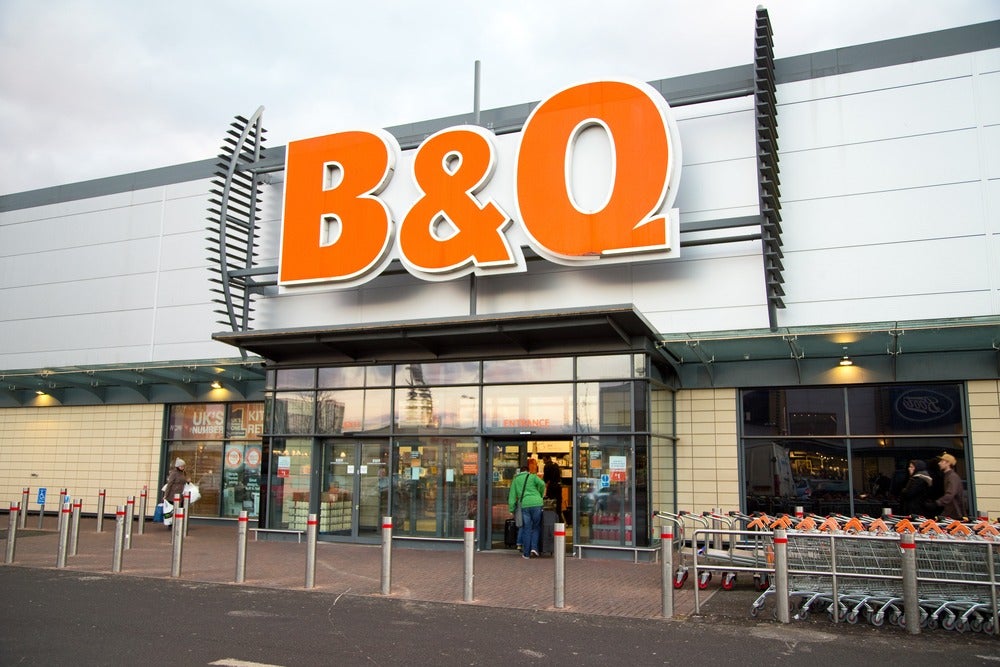 B&Q's struggles in the kitchen were thrown into relief last week as its poor results contrasted with Wren Kitchen's continued rapid growth.
The DIY specialist is attracting fewer shoppers and it must focus on design if it is to stem the exodus.
B&Q kitchens
B&Q continued to lose ground to the kitchen market leader Wren in 2018 as the termination of its Homefit installation service had a marked impact on performance. Interior product like-for-like sales sunk 4.4% and a third of B&Q's 3% decline in overall FY 2018/19 like-for-likes attributable to discontinuing HomeFit.
Fewer consumers considered B&Q for kitchens in 2018, with GlobalData survey results showing year-on-year declines in each quarter.
There were winners in kitchens in 2018 however, with Wren the most notable, as it maintained its near gravity-defying growth. Store expansion and its continued aggressive marketing showing its strengths over its competitors supported a 20.7% sales increase.
Magnet and IKEA also gained market share whilst trade remains buoyant, exemplified by sales at Howdens rising by 7.7% in its FY 2018, as it opened more depots. It also continues to benefit from consumers wanting the greater convenience of having tradesmen install their kitchen for them. The market has undoubtedly been challenging, but its rivals' sales growth indicates that B&Q's struggles are mainly due to its own strategy.
Design should be the focus of B&Q's future strategy in kitchens, as the GlobalData survey findings showed that achieving a new look has been the main purchase motivator in kitchens since Q2 2018.
Competitors have strengthened their design credentials, as Wren launched Spectrum – a service that designs a kitchen around a customer's colour sample – and Magnet has recently introduced its Create range, which includes 20 bespoke colours.
With GlobalData survey data showing that B&Q ranked poorly for its fashionability relative to other leading furniture retailers in 2018, improving in this area is essential.
Reviewing its ranges and incorporating existing online features will help B&Q improve. While Wren and Magnet have recently refreshed their ranges, B&Q has offered the same ranges since early 2018, but with fewer colour options. Incorporating greater variety runs counter to the ONE Kingfisher strategy of standardising ranges across fascias but, to keep up with its competitors, B&Q should consider exempting kitchens from this strategy.
Offering more online design inspiration, by repeating last year's Kitchens Trends report and extending the online bathroom planner function to its kitchen ranges, would also help drive footfall into its stores. With the competition in the kitchen market intensifying, B&Q must prioritise enhancing its kitchen offer or risk falling further behind.