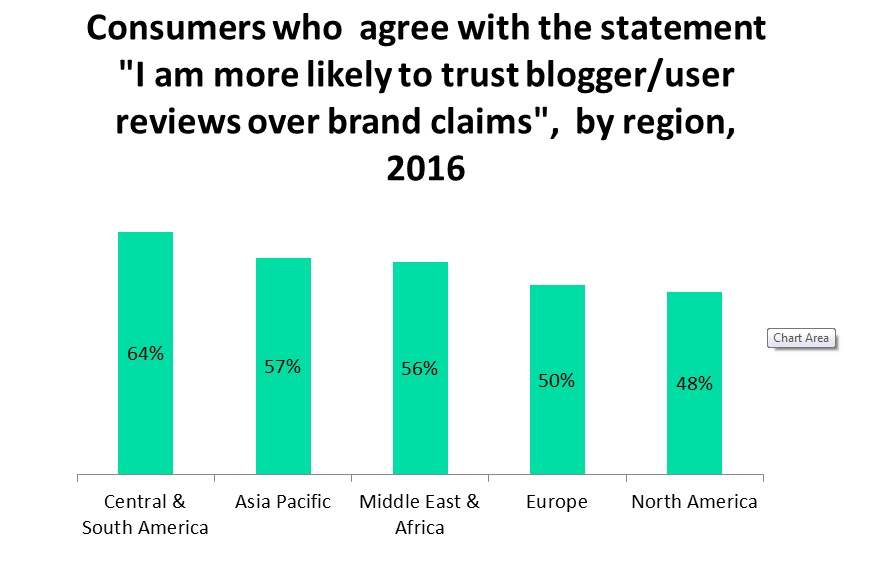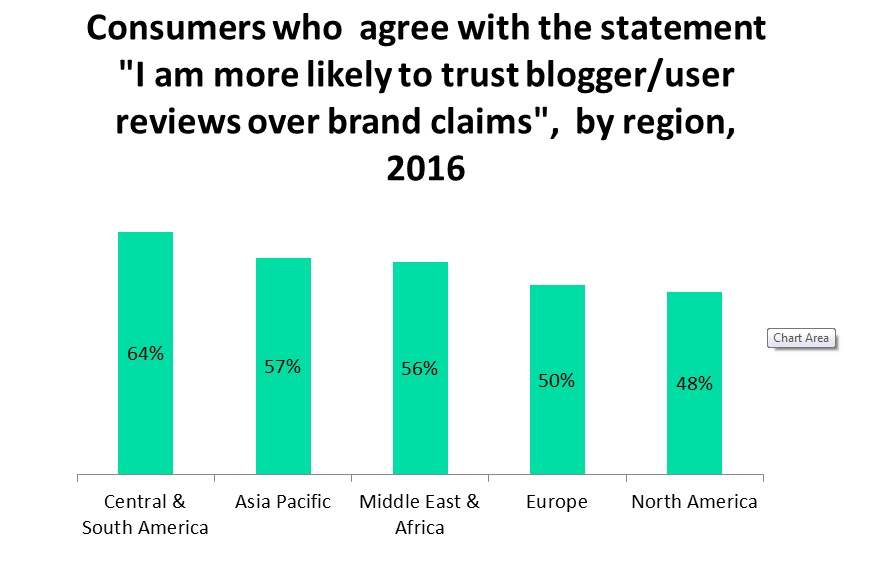 According to a GlobalData survey, Central and South Americans are most likely to trust bloggers and user reviews over brand claims. While online reviews are nothing new, it is interesting to see the extent of their influence: consumers are relying less often on traditional media and are spending more time online, which means bloggers and user reviews have a much greater impact.
Meanwhile, the use of ad blockers means that brands increasingly struggle to get their message to consumers online, which is why they need to increasingly rely on bloggers and the users themselves.
Manufacturers need to ensure they find new ways to communicate with consumers; for example they need to prioritiae replying to issues raised in negative online reviews or collaborate with popular blogging personas when launching a new product.
For example, earlier in 2017 MAC announced collaboration with ten beauty bloggers, vloggers and beauty editors, with each taking part in formulating their own lipstick. By involving social media influencers the brand increased its publicity and has shown itself to be progressive and in-tune with the latest trends.