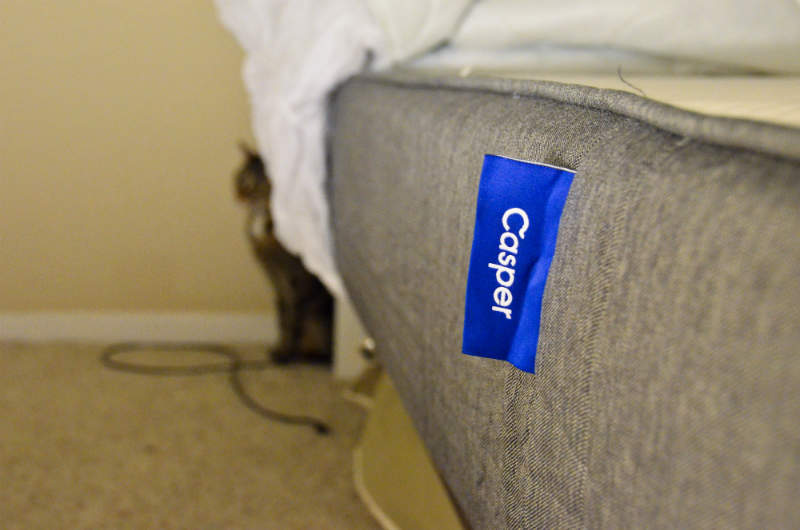 Going multichannel in the UK is pivotal for American mattress-in-a-box Casper, but it should look to sell through third-party partners rather than launch own brand stores. It must act quickly though as the number of potential partner options is dwindling.
Many of Casper's direct rivals have already established tie-ups with major retailers in order to showcase their products, such as Simba with John Lewis and Eve with Next, and other home retailers have launched their own competing mattresses, like Dreams with its Doze and Hyde and Sleep brands, and Bensons for Beds with Snooze. With the market's stiff competition and the high product similarities among the mattress-in-a-box brands, Casper risks being marginalised if it cannot quickly develop its multichannel operations.
Establishing a physical presence is essential for Casper to enable more shoppers to test the mattress before, a key barrier preventing shoppers from buying online, and increase awareness. Respondents of a 2,000 UK respondent survey were asked which mattress in a box brands they had heard of, with Eve and Simba being in the top two, indicating that having a physical presence contributes to greater brand awareness. Casper came comfortably third, but with nearly half of shoppers being unaware of any brand, there is still a significant proportion of the country which Casper can gain traction.

Unlike other mattress brands, Casper has experience of running its own stores, with 18 in the US, making UK standalone stores more of an option. Should it pursue this route, taking a similar approach as in the US of opening in major shopping centres, such as the Bullring and Metrocentre, is essential. Mattress manufacturer Tempur having a store in Bluewater since 2013 indicates such a store can work. Having its own outlets would further increase brand recognition, as it puts the brand front and centre, and makes it less dependent on its host, something that ScS has struggled with following declines at its House of Fraser outlets. However, the low levels of conversion at own brand stores, especially as a relatively new brand, along with the high rents and rates would place significant pressure on its margins.
Oak Furniture Land is an option that Casper should consider. It has a national presence with 95 stores, is rapidly expanding and, while it does not have a mattress-in-a-box offer, it does sell mattresses under its Cotswold Beds brand. Such an alliance would benefit both parties. Casper could quickly gain a physical presence while Oak Furniture Land would have the chance to replicate John Lewis' success with the introduction of Simba mattresses into its stores, when the additional footfall for Simba boosted awareness and sales for its own brand offer.