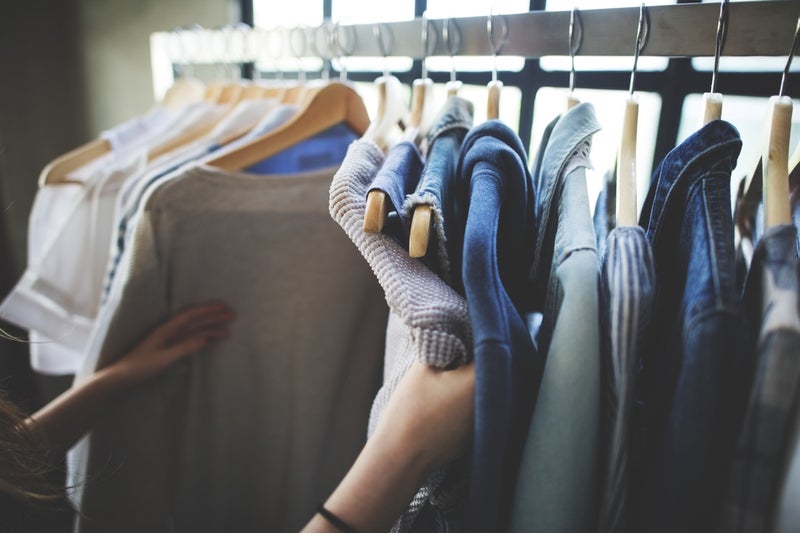 Celebrities are increasingly being used to target older, family-aged customers to change their own brand perception.
While the use of celebrities is a well-established route for retailers to target young 16-24 shoppers, brands are trying to appeal to the tricky over 35 year-olds who want a balance of style, fashion, practicality and value.
As a result we are seeing retailers such as Marks & Spencers (M&S), Next and New Look partnering with celebrities who successfully juggle careers alongside family life, while still maintaining their own sense of style, as they are more relevant and aspirational to shoppers in this age range.
Shoppers who were frequently targeted by celebrity collaborations ten years ago are taking their shopping habits with them as they age.
Just over 30 per cent of 35-44 year old female shoppers stated that celebrities inspire their clothing choices, which is substantially below the equivalent for 16-24s at 50.9%, according to GlobalData's 2019 clothing survey.
M&S has frequently used celebrities to try and build its appeal to new, young shoppers, with varying degrees of success.
The company's partnership with Holly Willoughby, who has 5.7 million Instagram followers, will have certainly grabbed the attention of over 35 year-olds, but it is also putting the retailer on the radar of the younger generation.
This collaboration with Willoughby suggests it is beginning to understand younger shoppers who may have previously been reluctant to shop at M&S and is a step towards changing its brand perception.
By targeting family-aged shoppers, retailers are becoming far more selective, because they are realising the need to adapt and build their brand appeal.
Next, a company which has largely steered clear of the celebrity collaboration route, launched a collection with TV presenter Emma Willis in an attempt to build its appeal to modern over 35 year-old shoppers.
New Look has partnered with Rochelle Humes, member of pop-group The Saturdays, while Fearne Cotton recently designed a clothing range for Cath Kidston.
Retailers are increasingly looking to high profile, successful females to build a more modern brand image and attract new shoppers, and while they are unlikely to do this alone – they have the potential to begin the process.