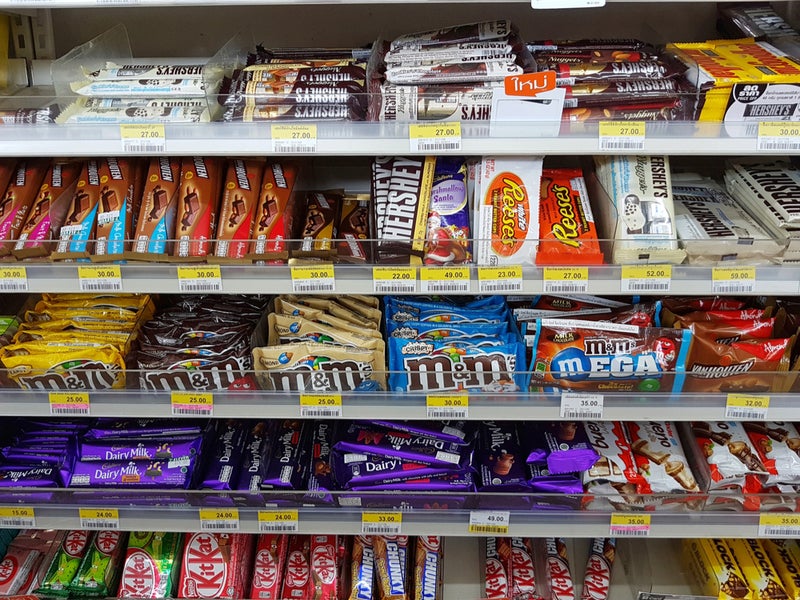 A third (33%) of millennials are always willing to try new and different varieties of chocolate, confectionery and desserts according to GlobalData's consumer survey research from 2018 Q3.
Chocolate millennials
This generational cohort is most likely to be adventurous and try new products, which shines a light on experimentation opportunities.
Age plays an important role in the evolution of the experimentation trend with millennials proving to be more adventurous towards trying new products than other generations.
Only 9% of the Silent Generation (a pre-baby boomer cohort) say they always try new or different varieties of chocolate, confectionery and desserts.
Many brands, particularly in the chocolate and confectionery sector, are capitalising on this sentiment by focusing their efforts in launching innovative products and novel flavours.
Brands such as Cadbury, Kit Kat and Skittles have launched unconventional formulations such as Cadbury's new 30% less sugar with more fibre, KitKat Cacao Fruit (a new chocolate without refined sugar) and Skittles Flower Fruit (which includes new flavour combinations: rose lychee and jasmine grapefruit) in order to stand out in a crowded marketplace.
Sources: GlobalData Global Consumer Survey Q4 2018