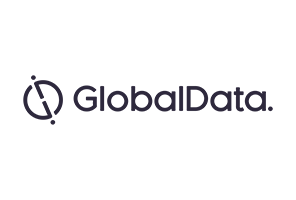 It's been a difficult end to a difficult year for UK retail, but food & grocery has been highlighted as the stand-out performer for Q4. However, when we look deeper into the numbers, we can see that there are clear winners and losers from the Christmas trading period and an inflationary environment hasn't caused food retail to flourish, as was originally assumed. Once 2.8% food inflation for Q4 is stripped out, we are back to pre-2016's lack of growth; symptomatic of a mature yet competitive environment adapting to a shift in consumer preferences. Market shares will have shifted, with the discounters and Morrisons gaining over the period.
Winners: 
Morrisons – the only one of the big four to post like-for-like sales growth in line with inflation, both sitting at +2.8% for Q4. Morrisons has managed to increase the number of customers shopping there, and although there has been price investment from the retailer (something which needed to be moved away from after the margin-eroding price war with the discounters between 2013 and 2016) the tactic has worked in improving sales. Online growth of 10% outperformed the market, and the expansion of its premium range generated over 25% sales growth on these products. The retailer has posted eight quarters of positive l-f-l growth, and we see further opportunity for growth with convenience supply utilising its vertically integrated supply chain, as well as benefitting from further business improvement as it catches up with its competitors operationally. The run of improvement isn't over yet.
Aldi – Unsurprisingly, the discounters have significantly outperformed the market. Aldi's strong 15% top line growth was aided by premium range expansion, as was a common theme throughout the market this Christmas, particularly in premium alcohols. Although operating profit fell 9% during 2017, and further wage increases will erode margins further unless this can be offset, there is still growth to be found through space addition and like-for-like sales. Switching to Aldi is still occurring at a rapid rate, and we don't see that slowing through 2018.
LIDL – As with Aldi, Lidl benefitted from 16% sales growth driven by the Christmas demand for premium products. Lidl's like-for-like sales were firmly into positive territory, according to GlobalData estimates, with space addition sitting at 6.6%, thus giving l-f-l growth of 9.4% for the Christmas period. Space addition is continuing at a faster rate for Lidl than for Aldi, and a focus on keeping sales densities high after Christmas must be maintained, but there is still growth to be found for Lidl in 2018, especially as ranges are invested in and high growth categories such as premium, free-from, and food-on-the-go are expanded.
Losers:
Tesco – Tesco's 1.9% like-for-like sales generated excitement from commentators on the 11th January, but shares fell 4.5%. Expectations of c3% l-f-l growth were missed, and once food inflation is stripped out of the 1.9%, full quarter performance is poor, especially given that Tesco is still in turnaround from its market share losses during the discounter price war. Online (+5%) and convenience (+2.3%) both underperformed the market (+8.5% and +6%, respectively), and therefore it is hard to see where future growth will come from. The Booker acquisition offers some opportunity for growth and operational leverage gain as the two businesses generate synergies and buying power across the whole of food retail, but without Booker, Tesco's growth prospects are disappointing.
M&S – the 0.4% like-for-like food sales decline is shocking. The food division was hailed as the champion for MARKS AND SPENCER 's, with the prospect of food moving to take up more space in M&S stores, but now the retailer is stuck with too much space and no growth in food to merit repurposing. With 2.8% food inflation in the market, negative l-f-l performance shows serious decline, and with M&S' proposition featuring such a high proportion of food-on-the-go products which are inherently higher margin, we really would have expected better. As more spend shifts towards the discounters, and the other grocers improve their premium ranges, we don't see M&S in 2018 showing much improvement.
Waitrose – While Waitrose posted 1.5% l-f-l growth for the Christmas period, which wasn't the worst in the sector, it shows a slowdown in growth from 2016 (+2.8% for the same period in 2016/17) and flags further profit concerns. Waitrose profit fell 17.4% during H1 2017/18, on a comparative of -28.9% for H1 2016/17, and when food inflation is stripped out of the 1.5% l-f-l from Christmas, we can see that there has been either been significant margin sacrifice, severe volume decline, or a mixture of both. Either way, it is a cause for concern for the retailer during 2018, especially as it is directly under threat from the premium range expansion occurring across all of its competitors.
In-between:
Sainsbury's – Sainsbury's like-for-like performance was the most muted of all of the retailers at 1.1% for Q3 2017/18 (although difficult to directly compare as it is not just Christmas trading which would likely have been stronger), we see them as highly defensive. Sainsbury's lost the least share to the discounters in the first price war, has been performing extremely strongly in convenience (+7.5% for Q3 2017/18), product innovation is rapid to respond to consumer demand shifts, and online sales are in line with the market. While there is little opportunity for significant growth, we see their market share loss to the 'winners' as being the lowest, and thus don't class them as a 'loser'. We think Sainsbury's are investing to remain defensive in the long term, and in a mature market, that is no bad thing.
So yes, there has been strong market growth in food & grocery during Christmas 2017, with all food & grocery retailers named above reporting some period of 'record sales growth'. However, this is to be expected with essential goods selling in a highly inflationary environment, and it has been too easy to assume that food & grocery has outperformed retail because the retailers are doing everything right. There has been progress on refining business models, cutting costs, and creating better consumer appeal during the year, but fundamentally the growth has been driven by inflation. As inflation tapers towards the end of 2018, food & grocery will revert to a low-growth, mature market with the discounters taking market share. Product innovation and expansion in categories such as food-on-the-go, fresh, and premium will be the way to deliver growth.