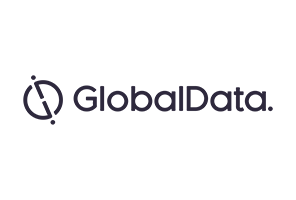 This spring, news about Japan's leading courier firm Yamato Transport has been a national talking point.
News surrounding the company has revealed serious challenges for Japanese logistics following the growth of online shopping.
In March, during Shunto ( the annual wage negotiations between unions and employers), Yamato Transport's labour union demanded the volume of parcels be curbed, as drivers are struggling to meet current delivery timeslots demanded by consumers.
Company management and the union agreed with a change in delivery shifts, scrapping a delivery slot (between noon and 2pm) and bringing forward the threshold for redeliveries (to 7pm from 8pm). The popular 8pm to 9pm delivery slot will be expanded to from 7pm to 9pm.
Yamato Transport has also decided – for the first time in 27 years – to increase its delivery fee from September.
Under current agreements, Yamato Transport offers the following delivery time slots: morning, 12-2pm, 2-4pm, 4-6pm, 6pm-8pm, and 8-9pm. Consumers can generally choose a slot with no additional cost. If a receiver misses them on the first delivery attempt, the driver redelivers the same day for free, as long as the receiver contacts Yamato Transport by 8pm. Although consumers select a slot, around 20 percent of home deliveries fail on the first attempt, according to the Ministry of Land, Infrastructure, Transport and Tourism in 2016.
Amazon Japan is considered to be contributing to difficulties faced by Yamato Transport. According to Yamato Holdings, the company is expecting to have ended its business year (31st March 2017) with an 8 percent year-on-year growth handling 1.72bn parcels. Amazon changed its main logistic company from Sagawa Express to Yamato Transport in 2013, and Yamato Transport has been handling more delivery items.
Online shopping has been flourishing in Japan. Including Amazon, online retailers are building their logistic centres to make sure their products are ready for dispatch. But the number of delivery drivers is constantly short.
Japan's home delivery situation looks saturated. But why are courier companies struggling to hire drivers? Japan is a rapidly aging country and the workforce is reducing. Ironically, the retired generation enjoy online shopping and mail orders.
Meanwhile, driving jobs are not appealing to the younger generation, and employing a foreign workforce into home delivery is very difficult in Japan. Currently working permit is not accepted for delivery driving jobs.