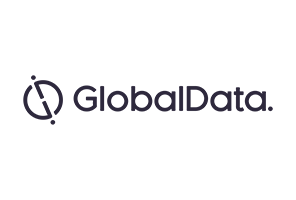 The UK economy has defied the doom-and-gloom predictions of economists, politicians and business leaders in the months since the European Union (EU) referendum in June 2016. Experts forecasted a deep and automatic recession if the country voted to leave the EU but, surprisingly, this recession never materialised. In fact, consumers were unfazed by the social, political or economic implications of Britain's decision to leave the EU and continued to spend regardless, driving modest economic growth.
This high consumer spending has been supported by record levels of employment, the joint highest level since records began in 1971, and wages finally returning to the pre-recession levels of 2008. As a result, the British economy grew by 2.2% in 2016 despite the predicted Brexit-inspired headwinds that should have negatively affected the economy.
The good news, though, is beginning to end with the UK seeing a 2.3% rise in inflation in February 2017 compared to the same time last year – in part because of Brexit. Inflation has been caused by substantial rises in the price of food and fuel imports because of the weak pound, high commodity prices, poor weather in southern Europe, and a growing global economy. Nevertheless, the fall in the value of the pound due to Brexit has had the most substantial impact on inflation as imports have become more expensive for manufacturers and consumers.
British consumers have become accustomed to low prices in recent years because of deflation and intense supermarket price wars which has forced prices to come down on essentials. In fact, according to GlobalData, on average 36% of British consumers are most influenced by price and promotions when purchasing groceries. Consequently, any rise in prices is painful for British consumers used to low prices and only now seeing wages return to pre-recession levels.
This Brexit-led inflation puts manufacturers, brands and retailers in a tough position as they will be increasingly pressured to raise prices in line with inflation while simultaneously being compelled to keep prices low because of the continued price war in the retail sector. Therefore, in the short term, companies across the industry may have to maintain prices and absorb inflation as a means to appeal to price-conscious British consumers and keep pace with competitors.
However, in the long term, key players in the retail sector will have to pass on inflation prices to consumers as it could prove unsustainable for retailers, manufacturers and brands to keep prices artificially low. As a result, companies must stop the retail price war and move away from price-focused strategies as the effects of Brexit-influenced inflation begins to be felt in the supply chain.
Instead, British companies should emphasize product quality and create more high-end packaging to 'premiumise' their products and placate consumers who are upset about price rises by appealing to their desire for better quality products. Additionally, reducing waste and finding efficiencies will be another important way for companies to limit costs and pass savings directly to consumers. This will help companies better cope with a weak pound and the related inflation caused by Brexit in the coming years.