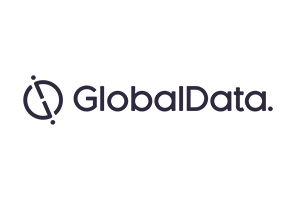 Bunnings' UK managing director was quoted as saying 'we won't do click-and-collect or any of that rubbish' at the opening of the very first UK Bunnings store in St Albans in early February. DIY and gardening is forecast to be one of the fastest growing online retail sectors, growing 43% over the next five years, and with particularly strong growth reported by competitor Screwfix which operates a click-and-collect model, choosing not invest in online could limit Bunnings success in the UK market.
The Australian DIY specialist opened the doors to its new store after a long wait to much fanfare earlier this month. While the store looks impressive with shelves freshly stocked with gardening and DIY products, its e-commerce offer looks quite bare as the retailer reinstated its intention to limit investment in this channel. GlobalData believes this decision could hamper Bunnings growth in the UK market.
The Bunnings brand
A great deal of attention will be focussed on replicating the success Bunnings experienced in the Australian market. The strategy there had been built on making DIY trendy and fun, by developing a very strong brand that encouraged high footfall to its stores. The retailer is attempting to translate the same strategy into the UK market, and in its latest results recorded a 9.1ppts increase in transactions on a l-f-l basis in its Homebase stores. However, we estimate this increase in footfall was as a result of selling clearance stock at heavily discounted prices, causing sales to fall by an estimated 7-9% compared to the same period a year ago, under the previous owners. Bunnings' approach to the UK is very traditional. Rather than talking up its multichannel capabilities, the retailer believes it can win share by operational excellence alone – service, price and availability – though it may be in danger of underestimating the ability of its competitors to respond.
Competitors investing in online
While Bunnings' competitors have continued investment into developing their store networks, they have also significantly invested in their online platforms. Market leader B&Q has invested £60m in its digital platform, DIY.com, Wickes now offers one-hour delivery slots to consumers who order online, garden specialist Wyevale has recently launched a new transactional website to capitalise on the increasing popularity of 'grow-your-own' and fellow gardening specialist Dobbies too is expected to soon have a transactional website following its takeover. Bunnings has said it will continue to operate with Homebase's transactional website as it transitions to the Bunnings brand in the UK, but its focus will be in developing its offline channel.
The e-commerce market in the UK is well established, and Bunnings has offered to price match online competition; this will have an impact on margins. In Australia, focusing on driving sales through stores as opposed to investing in e-commerce has been largely successful as the online market is still relatively immature. Customers are increasingly expecting to be able to browse, purchase and return through any channel they please, and Bunnings risks alienating shoppers if it refuses to adapt.
The challenge for Bunnings
The DIY and gardening sector is becoming more fragmented and increasingly competitive as general merchandisers continue to capture share and Screwfix continues its steller growth with its successful click-and-collect model, and will all look to take share from Bunnings as it makes the tricky transition from the Homebase brand.