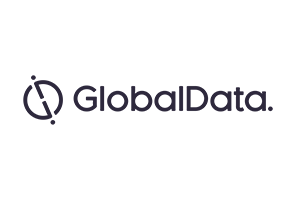 Edinburgh Woollen Mill retail group (EWM) is venturing into department store formats for the first time. The new department store will open this month in Carmarthen, South Wales and will be named Days after EWM owner Phillip Day. According to reports, Days will host the group's own brands including Edinburgh Woollen Mill, Ponden Home, Peacocks, Jane Norman and Austin Reed.
Days has been wise when it comes to its store location choice. The location in Carmarthen is beneficial as it is away from established competitors and rent will be cheaper than city centre locations, helping to keep overheads low. Also, the older demographic of the town aligns with EWM's core customer.
Reportedly, more department store formats will be rolled out in the future, although it's questionable whether Days can thrive in the current market.
EWM's brands need reconsidering
The core customer of each EWM brand varies greatly, which makes for a jarring mix of brands that don't complement each other. Peacocks and Jane Norman are younger and more value-focused while EWM and Austin Reed appeal to an older, more affluent demographic. Placing these brands next to one another undermines their core proposition – EWM and Austin Reed appear less premium and Peacocks and Jane Norman become outdated.
EWM has historically acquired brands that have fallen into administration, and therefore have already lost relevance in their respective market places. For these brands to prosper again, they need significant investment. However, in many cases EWM has failed to do so.
Jane Norman is a good example; the brand was popular among young girls for both its party dresses and its famous shopping bags, but in the last 10 years its performance has been shaky. In 2011, it was acquired by EWM but fell into administration again in 2014 (having previously gone into administration in 2007). EWM saved it (again) but now it only operates some concessions and mostly trades online. However, with the rise of more relevant pureplay brands targeting party wear for young girls at cheaper prices such as Missguided, Boohoo and Pretty Little Thing, Jane Norman has failed to keep up and is unlikely to regain popularity.
EWM should consider replacing Jane Norman and Peacocks with more relevant external brands such as Cotton Traders or extending the different brands that Edinburgh Woollen Mill stores stock into established concessions, for example Isle, Lochmere and Harris Tweed.
Department stores are in distress – is EWM wasting its time?
In recent years we have also seen department stores struggle against the rise of online. BHS collapsed in 2016, Debenhams profits are falling and even the seemingly indestructible John Lewis slashed its bonuses from 10% to 6% earlier this year. It therefore seems an odd time for EWM to enter the department store market.
Many department stores such as John Lewis and Debenhams are investing in beauty departments, the fastest growing department store sector, to drive footfall in store and to boost sales. EWM currently has no strong beauty proposition to leverage and unless it recruits external brands it will remain at a disadvantage and may struggle to generate substantial footfall into stores.
Nevertheless, there is potential to target the former BHS shopper with Edinburgh Woollen Mill clothes appealing to an older demographic and its Ponden Home offer, which is almost identical to BHS in terms of product and price, albeit missing the famous lighting department. However, the fall of BHS and the recent performance of Marks and Spencer suggest there isn't much demand for a department store targeting older shoppers, especially as this customer base ages further.