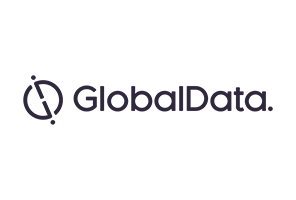 The annual CES conference is the chance to showcase technology of the future, and this year's show has highlighted key areas that electricals retailers should focus on if they wish to be the market leader in the fiercely competitive market.
Focus on showstopper audio visual
The CES conference has always been dominated by the likes of Samsung, Sony and LG, and 2017 was no different. The visually engaging content by these manufacturers will always prove more interesting to consumers than the likes of futuristic self-driving cars that seem unlikely to be the norm any time soon and as a result unattainable for the average shopper.
Similarly, while audio visual is engaging for consumers, not all aspects shown at the CES conference will translate well into the consumer market. LG launched its 'picture in wall' concept, with television screens that were mere millimetres thick; a fascinating concept for electricals enthusiasts but unlikely to see mass take up instore just yet. The launch of Samsung's QLED televisions is likely to be of more interest to retailers. QLED technology boasts an improved screen resolution and a greater depth of colour, and is an area which consumers are interested in when looking to purchase a new television.
The television market witnesses much higher levels of upgrading purchases than categories such as portable audio equipment, with 42.4% of shoppers surveyed in GlobalData Retail's audio visual survey, having purchased a television in the past 12 months to upgrade their device. In addition, unlike the introduction of 3D televisions, the take up of these kinds of devices has been much greater with 21.6% of shoppers having purchased a 4K or UHD screen in the past year. Retailers such as John Lewis and Dixons Carphone must ensure they focus on devices with improved screen resolution, concentrating marketing on good, better and best pricing to ensure that those of all budgets can invest in the latest innovation.
Do not neglect niche shoppers
Much like audio visual content, innovation in computing is both interesting and attainable to consumers. However, if the CES conference is any indication, the potential to boast one's position as an electricals specialist, comes from a retailer's ability to cater to the niche consumer. Advancements in computers & tablets displayed at the CES conference highlighted products for a particular consumer base: the gamer. The Razer laptop boasts not one but three 4K screens, and while unlikely to be a number one seller for retailers, highlights a consumer that is often overlooked.
Currys PC World has already begun to make some headway in this particular area of computing, with 163 stores consisting of three gaming laptops and four gaming PCs using the Gaming Bunker brand from TCR, and there is potential to increase this further broadening its range and creating more interactive content. Yet, the majority of retailers that sell this category only cater to a standard shopper looking for a laptop for everyday use. In 2017, retailers should look to focus on the niche gaming consumer, where price points are higher and demand is more resilient.
Encourage take up of smart home
While it seems that the smart home concept is everywhere, take up will remain slow until consumers' fears surrounding this technology are addressed. The biggest issue with this technology is the lack of security surrounding these items. Hacking is not a large issue at present, since it's doubtful that cyber criminals will attempt to hack a consumers' smart home to change heating times, security will become more important as more devices are added.
Improvements to routers were announced at the CES conference with three separate manufacturers attempting to battle some of consumers' fears on connectivity within their homes. Though this is far less engaging for retailers, improvements in the security of smart homes will boost sales in the future. John Lewis is arguably leading the way with its smart room concepts in store, and integrating these pieces into its smart concept may help boost sales in this area after the initial take up by consumers.
The extravagance of the CES conference can have practical lessons for retailers and while the majority of the items shown are a luxury too far for the ordinary consumer, much like the fashion shows of London, Milan and New York, these trends will trickle down into the consumer market and retailers that are able to engage well with this content will be the winners.