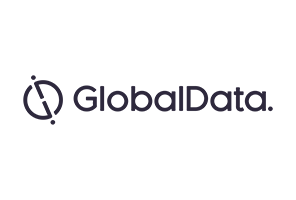 Starbucks is now among the businesses that have decided to use artificial intelligence (AI) to improve brand engagement and gain real-time customer insight.
The brand is planning to roll out a new cloud-based Digital Flywheel program to its mobile app in Fall 2017. Powered by AI, the program is able to analyse the purchasing habits of Starbucks' Rewards Members to predict what food and drink items they are likely to buy, based on complex algorithms.
Factors to be taken into account to make suggestions include history of mobile ordering, weather conditions, time of the day/week (e.g. weekday or weekend), and even the customer's birthday. Starbucks also hopes to attract more impulse purchases such as unplanned coffee breaks and additional snacks with its latest technology.
The rise of e-commerce and increased usage of online and mobile ordering has triggered a trend of using AI and big data in retail and foodservice. This trend will grow as more retailers and foodservice brands are now adopting fully or semi-automated facilities in-store. These facilities make it easier for industry players in retail and foodservice to gather and track information on spending patterns and product preferences, and monitor consumer behaviour.
Can AI always make the right guess?
Starbucks' AI program heavily relies on calculating the probability of choices based on order history as well as occasions and temperature. For example, consumers are more likely to choose a coffee-based drink on a Monday morning as they need a caffeine boost, while they may opt for a hot chocolate to keep warm on a cold, rainy day.
However, it is questionable whether consumers would always stick to their previous choices when it comes to coffee. In Q3 2016, GlobalData found that more than one in three (34%) of consumers around the world would often try new or different varieties of coffee; the percentage peaks at 37% for millennials aged 25-34, a key target audience for Starbucks. The same group is also found to be most likely to experiment with new and unusual flavours in non-alcoholic beverages (53%), according to GlobalData's 2017 Q1 survey.
Consumers may be hard to predict because they like being spontaneous, but the real benefit of the program is not about getting consumers to like Starbucks more because it makes matching suggestions of what they have in mind. It is about showing the brand's determination and effort to understand and connect with consumers on a deeper level, adding more fun and enjoyment to the user experience and a technological edge to the brand.
Using AI as a means to interact with consumers in fast-moving consumer goods, retail and foodservice is still in its infancy, but it is no doubt a growing niche on a global scale. With technology advancing faster than ever, it may not be long before a robot barista is smart enough to serve a drink that consumers are going to buy, before they even place the order.