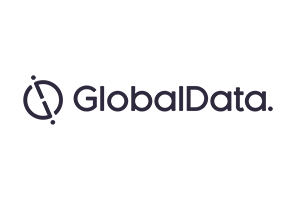 Fashion retailers are showing serious commitment to homewares with H&M rolling out home concessions and Zara opening more standalone homewares stores. Meanwhile retailers that mix clothing and homewares such as Oliver Bonas and Joy continue to grow with the former's profit before tax soaring 150% in its last financial year. Department stores, which have previously been a key source of fashionable homewares, are at risk as clothing retailers invest in selling décor items at more competitive prices. To maintain their share department stores need to up their game through better displaying home trends both online and instore if they are to break into the new homewares fast fashion culture.
Fashion is no longer just for clothing
The rise of social media has brought home décor to a new audience. Visual social media sites such as Instagram , Pinterest and Tumblr continually feature 'homeinspo' pages to inspire a younger market to personalise their spaces. The social media coverage in homewares encourages consumers to refresh their home décor alongside their wardrobe each season.
Fashion retailers are using social media to showcase homeware collections and trends. Zara Home is a prime example with its homepage giving the browser a tour around a home decorated with its Spring/Summer 2017 collection. Zara Home also uses Instagram and Pinterest successfully with the latter having dedicated boards for each collection which directly links to products on its website. Meanwhile, department stores like House of Fraser and Debenhams do little in comparison to emphasise new collections missing potential for recurring spend each season.
Primark has taken an alternative approach in using social media to drive recurring sales by partnering with popular Youtuber and lifestyle blogger Gabriella Lindley to appeal to young teenage girls who want to recreate her bedroom looks. Promotion through Lindley's social media accounts was a major part of the strategy and has been a success. Department stores have used a similar tactic with collaborations with Kylie Minogue and Holly Willoughby but due to Youtubers having a very direct, large and loyal following, Primark is able to communicate to a clearer target market with greater effect.
They're here to stay so what is the impact?
Large homeware specialists like IKEA and Dunelm will feel a slight decline in homewares sales but are unlikely to feel threatened by fashion retailers expanding into homewares as they rely on bigger ticketed items (such as wardrobes or beds) with these smaller items being considered as simple add-ons.
Department stores are more at risk from fashion retailers entering homewares, as although their core customer tends to be older there is some cross over with those in their late 20s early 30s likely to shop at both. Debenhams in particular – which is investing in fashionable homewares – needs to try and boost the trendy appeal of its brand. The retailer should take inspiration from fashion retailers and adapt better social media strategies with individual 'Debenhams home' Instagram and Pinterest accounts that focus only on homeware collections. Pinterest in particular should be a prime focus for Debenhams due to it being adopted by many middle-aged female users (its core target market) that often use the site specifically for home inspiration.