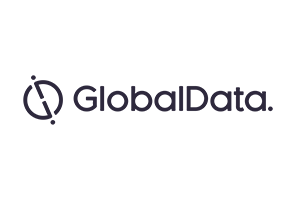 DFS has been among the furniture retailers most affected by the challenging start to upholstery in 2017. DFS is right to shift its strategy to appeal to the more affluent, but it cannot be at the expense of its core C2DE customers.
DFS's more premium offer is a commendable move by the retailer: more affluent consumers are in a position to make big-ticket purchases, and a higher quality offer will allow DFS core customers to trade up. However, DFS must strike a balance between appealing to C1 customers up, and retaining the currently more cash-constrained, but core C2DE customer. Competition to target affluent consumers is also intensifying as ScS develops its House of Fraser offer, IKEA launches Tom Dixon-designed collections and the incumbents in premium upholstery, like John Lewis and Multiyork, also launch new ranges. DFS's position as market leader is not under threat, but rebalancing its offer towards C2DE customers will ensure its lead is not eroded.
Missing out on the growing C2DE shopper impacted DFS's H2 performance
UK revenues at both DFS and ScS declined for the six months to July 2017, as consumer confidence and spending power weakened. DFS was more impacted as UK revenues fell by 4.8% and ScS fared comparatively better, only 2.5% down. Considering Dwell's and Sofa Workshop's outperformance, DFS's core stores performed worse than this. DFS was not the hardest hit in upholstery, but, given the success stories at Sofology, where sales were 5.0% up for the first six months of 2017, and growth at IKEA, it does indicate that these results are more to do with a lack of execution from DFS than the wider market.
A key contributor to DFS's steeper decline was losing traction among the growing C2DE customer base. Figures from GlobalData's Home Retail Series Living Room Furniture show that C2DEs make up a greater share of upholstery shoppers in 2017, up 4.2 percentage points on 2016, as these customers, which are increasingly interested in design, replace sofas they no longer like or as part of a redecorating project to buy into a look. However, figures from a separate 12,000 respondent GlobalData survey show that DFS has lost ground to other retailers among C2DEs in the first six months of 2017 as it focused on the more affluent. During financial year 2016/17, DFS achieved its target of gaining 25% market share among the more affluent. However, in doing so, DFS has enabled value-led retailers such as IKEA to steal away the more constrained customers.
DFS must reengage C2DEs with focused campaigns and developed entry-level ranges
DFS must ensure that it does not alienate C2DE shoppers, which account for nearly 45% of its living room customers, according to GlobalData research, to prevent more value-led retailers chipping away at its lead in the upholstery market. It can do so by being more targeted with its promotional campaigns, with C2DEs receiving material which focuses more on price. AdSmart, as currently used by ScS, is an option and e-mail and postal campaigns can also be more targeted, reiterating lower prices and its four-year interest free credit offer.
DFS should also consider emphasising its Capsule collection more, which focuses on smaller pieces, and launch another design-led entry offer, aimed at families to complement Capsule. This would enable DFS to tap into the growing demand among C2DE shoppers for greater design as well as maximise their living space. It would also help DFS gain greater traction among shoppers which were previously considering buying from IKEA.