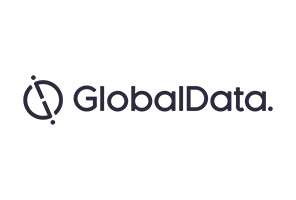 Fallout from Kraft's recent failed £115m takeover bid of Unilever continues, with the Conservative Party likely to pass legislation making foreign takeovers of British firms more difficult in the near future. The party look likely to win the upcoming general election and Prime Minister Theresa May has a great deal of support from within her party, the public and now amongst business leaders to protect major UK companies from takeovers with debatable long term benefits.
Unilever CEO Paul Polman used a recent interview with the Guardian newspaper to portray the rejection of the bid as a choice between short term financial vision and a long term investment in the public good.
Irrespective of Kraft's actual goals and plans, this "black and white" painting of the bid as a choice between foreign profit-strippers or domestic long-term thinkers is a reflection of a trend towards protectionism in western markets that could limit levels of mergers and acquisitions in the food and drink space for years to come.
Polman claimed that Kraft's bid promised immediate cost cuts and efficiency savings to shareholders that were attractive to many and would increase the share prices of both companies, but the low level of investment in brands and R&D that were likely could have negatively affected both Unilever and the wider economy in the long term.
This alludes to a long term debate yet to be solved satisfactorily by major corporations; should they work for the short term interests of their major shareholders, who perhaps own far more of the company, or the more long term interests of their far larger number of minor shareholders, stakeholders and the wider economy?
The real significance of Polman's interview in the Guardian is that it comes at a time where corporate takeovers in the UK face greater scrutiny over ethics. Polman's defence of his long term, R&D focused strategy at the helm of Unilever is evidence that not only is public and political opinion against foreign takeovers growing, but any legislation is likely to find allies in big business too.
Episodes such as this increase the likelihood that the UK government will legislate in some form to protect the largest UK companies against foreign takeovers, the attractiveness of which has increased after the depreciation of sterling against the dollar after Brexit. With such a large base of both popular and high level support, legislation to stop future takeovers in the manner of Kraft's attempted one of Unilever seems likely.
Polman has since looked to cut some costs and poorly performing brands in order to appease shareholders, but warns that cuts in R&D and takeovers by foreign companies will in the long run massively damage major UK companies, and that the long term smaller investors should remain the biggest priority as they act without middle men and rely on investments such as Unilever for their pensions.