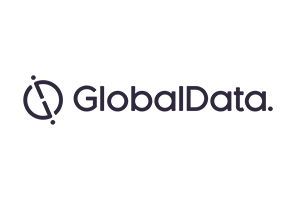 UK households are spending less on alcohol and tobacco, and more on eating out at restaurants, according to recent ONS figures.
Household spending on alcoholic drinks, tobacco and narcotics fell by 43% between 2000 and 2016, from almost £20.00/week to £11.40/week; while spending on restaurants, cafes and hotels increased to £45.00/week. What is driving this reallocation of household spending, and how should retailers and manufacturers position themselves to address it?
Two complementary forces are at play here. The first, a rise in clean-living, motivates consumer interest in all things natural/organic and fresh, as well as the corresponding movement towards "clean(er) labels".
Public education and awareness have fuelled consumer interest in 'cleaner living'. A GlobalData 2015 Q1 global survey found that 38% of UK consumers have "looked to cut the amount of beer that they drink over the last twelve months", while 26% are "trying to cut down on the amount of alcohol consumed for health reasons". 'Cleaner living' is leading consumers away from traditional areas of excess towards new experiences and sharing.
The second, experience economy, refers to enjoyment beyond the product itself, as consumers become increasingly "experience driven".
Consumers can experience immersive consumption 'moments' in a variety of new and innovative settings – craft beer in independent breweries, world cuisine from mobile units and food fairs, vaping products in vape cafes, tea and cakes in anti-cafés – where the focus is on communication rather than consumption.
It is not only the object of consumption which is changing, but the very nature of consumption and its relationship to the consumer. A GlobalData 2016 Q3 global survey found that 56% of UK consumers find trying "new experiences" most exciting when compared with "new products". The search for new consumption experiences in exciting settings continues to drive growth in this trend.
What does this mean for retailers and manufacturers? Their primary task is to create immersive consumption 'moments' aimed at sharing and enjoyment. Using the influence of social media encourages consumers to share their experiences publicly, generating interest around a product and augmenting the experience attached to it.
There are also opportunities for tobacco and alcohol manufacturers to reclaim some of the ground lost to restaurants and cafes.
Wine manufacturers, for example, should appeal to consumers concerned with health and clean-living by producing vegetarian, organic, and sulphite- and gluten-free options.
Vaping and e-Cigarette devices offer manufacturers and consumers a platform for innovation, as the emphasis is on experience and experimentation rather than consumption per se. There is scope here for manufacturers to create immersive consumption moments around these products.
UK households are spending more on out-of-home experiences, and less on alcohol and tobacco. This is fuelled by a rise in clean-living and shift towards the active creation of consumption experiences and 'moments'. This spending shift presents new challenges to key industry players, who should reposition themselves to reflect this new consumer reality.