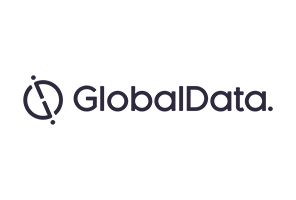 Online penetration for health & beauty is forecast at 8.5% in 2017 – less than half of non-food retail at 22%. Though offline remains the dominant channel for health & beauty, it will be the fastest-growing sector online out to 2022, with spend rising by 65.9%. This is being driven by major players' continued investment in the channel and the rise of online pureplays. To propel growth and outperform rivals, retailers must focus on driving loyalty, differentiation and customer acquisition.
Specialists must step up online investment to maintain their advantage
Boots and Superdrug have extended their overall branded offers, developed competitive delivery propositions and easy-to-use websites and apps to drive shoppers online. However, these specialists remain under threat from department stores, which are focusing on beauty as a revenue driver as fashion and home trading continues to suffer, and also from online pureplays, which are gaining traction as shoppers become more confident in buying health & beauty products online.
To capitalise on the increasing number of time-poor shoppers seeking convenience, leading health & beauty specialists could drive up online purchase frequency and shopper loyalty by launching a delivery saver scheme and offering a service like Amazon's 'subscribe & save', which enables customers to save up to 25% on products when they subscribe to a monthly or bi-monthly delivery of a particular product.
Online pureplays must further differentiate to avoid spend cannibalisation
Through their attractive propositions including broader ranges, brand exclusives, discounted branded products and appealing delivery offers, online pureplays such as Lookfantastic, feelunique and Cult Beauty have been able to draw in existing online shoppers as well as those who would not have previously bought health & beauty products via the channel.
To reduce the threat of spend cannibalisation and grow share, these online retailers must strive to minimise proposition overlap with rivals. Investment in loyalty schemes, price match promises, premium delivery options, editorial content and partnerships with brands, celebrities and bloggers will help to increase destination appeal and drive customer acquisition.
Premium brands must encourage direct purchases to collect shopper data
Online pureplays are increasingly using premium brands to drive shoppers to their websites – for example, Lookfantastic stocks MAC and Bobbi Brown, which feelunique and allbeauty do not stock. This makes brands more accessible to consumers, but it also diminishes the appeal of buying direct from brands themselves. The likes of MAC, Benefit and Estée Lauder should be encouraging loyal customers to purchase directly through their own websites as opposed to third-party channels. Driving traffic via social media sites, where shoppers are frequently engaging with brands and beauty bloggers, and looking for inspiration, would allow brands to gather data to better understand shoppers' habits and demand for products.
Creating communities where shoppers can interact and seek expert advice would also encourage direct purchases and increase shoppers' purchase frequency as they engage more regularly with these beauty brands. Premium brands are well placed to leverage rising online spend per head, which is forecast to grow £34.33 to £128.21 by 2022, through personalising online content and promotional material based on past purchases, encouraging customers to treat themselves and trade up. However, brands must ensure that their fulfilment offer is on par with online pureplays and department stores in terms of timeframes, prices, and minimum spend thresholds. They must also provide click & collect and third-party pickup options to encourage shoppers to switch from third-party retailers.