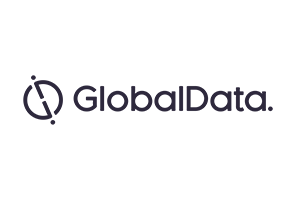 This year's series of Love Island may have ended, but there are long term opportunities for retailers to seize in the future. As well as sponsorship and advertisements, there is strong demand for merchandise; retailers can stock basic white t-shirts ready for printing with slogans and images relevant to the series. Retailers can also promote the same (or similar) products worn or used by contestants through social media.
According to the Broadcasters Audience Research Board, Love Island had an average of 2.2m viewers per episode. GlobalData estimates that £4.2m was spent on Love Island merchandise and products seen on the show this year, and series four next year could be the most lucrative for retailers yet.
The show struck a chord with teenagers and millennials – both men and women – who were keen to buy into the brand. The first batch of Primark's official Love Island t-shirts sold out within a day and items were being resold on eBay for up to five times the price. In addition, the Instagram account Love Island Outfits, which gives details on where to buy clothing worn on the show, attracted 110,000 followers demonstrating the appetite of fans to purchase.
Retailers under-capitalised this year
Retailers such as ASOS, Missguided and New Look were best placed to benefit as they target the same young consumer, but they could have responded faster through social media and email marketing earlier in the series.
Home retailers such as B&M, Asda and Argos sell similar products to those featured on the show such as wicker chairs, bean bags and cushions. Posting images of available products on social media channels and directing shoppers straight to the item online would drive impulse sales, though retailers must ensure the shopper journey is straightforward.
Young fashion retailers can sign celebrities as ambassadors
Retailers can also benefit from signing contestants as brand ambassadors and models after their eviction, benefiting from contestants' social media followings, which balloon throughout the course of the series. After last year's show, clothing specialist Quiz raised brand awareness by developing a clothing line with series two runner-up Olivia Buckland. This enabled Quiz to target the right target audience through a contestant who had gained celebrity influencer status.
Retailers must be quick to respond to celebrity-driven trends, as both the programme and key personalities have a limited shelf life. Boohoo.com's decision to replace last year's contestant Scott Thomas with this year's Love Islander Dom Lever in its most recent menswear editorial content ensures boohoo.com remains relevant in the eyes of its customers.