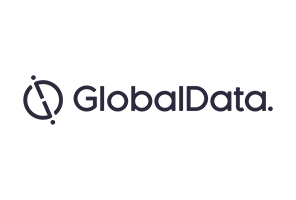 The last month has seen many companies introduce special products for Gay Pride month, but recent research in Spain has shown that LGBT+ consumers are early adopters of new trends, without the need for specially-targeted products.
In Nielsen's "Consume con Orgullo" (Consume with Pride) survey of 300 LGBTI consumers and 300 heterosexual and cisgender consumers, those in the LGBTI group were found to be two years ahead of the trend in adopting new eating habits. They also spend more per head.
They show a predisposition for spending on healthy eating trends, consuming product such as gluten-free or lactose-free and organic foods much more frequently than the heterosexual/ cisgender group.
Appealing to the LGBT+ consumer group
Marketers do not seem to be succeeding in targeting this attractive consumer group, who spend 40% more on premium lines than their heterosexual and cisgender counterparts, and 19% less on unbranded goods. This is also a highly digital group – 63% shop online, compared with 52% of the heterosexual/cisgender group, and in terms of FMCG internet shopping, the LGBTI group is 39 percentage points ahead.
Manufacturers have been scrambling to show their support of the LGBT+ community, although cynics may argue that the aim has been to gain publicity and cash in on the pink pound.
Apple introduced a rainbow-coloured strap for its Apple Watch. Originally given to Apple employees to celebrate the 2016 San Francisco Pride parade, customers can now order the straps.
Meanwhile, McDonald's outlets along the route of this year's Washington DC Pride parade were using limited-edition rainbow boxes for their French fries, and also had a float in the parade.
While these multinationals may be open to accusations of "pinkwashing", one company did seem to hit the mark. US-based Threes Brewing launched Gender Neutral beer in packaging featuring the colours of the LGBT+ Pride rainbow flag on a black background. The company stated that the aim of the launch was to show support for the LGBTQ community. It also put its money where its mouth is, donating 10% of proceeds from the sale of Gender Neutral beer and its pre-Pride launch party to the Human Rights Campaign.