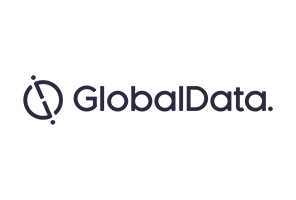 Retailer websites are the first port of call for home inspiration, with 51% of online consumers relying on retailers to help them generate ideas. While social media remains second choice, it has become a go-to destination for homewares shoppers looking for inspiration, and its influence will likely grow. So how can retailers maximise the opportunity social media has to offer?
Better use of the most popular and influential platforms
Of those using social media for home inspiration, 42% look at Pinterest and 95.6% of those find it influential when browsing homewares – making it the most popular and influential channel for home inspiration. And while Facebook is widely used, it's not as influential.
With a higher proportion of users above the age of 25 compared to other sites like Instagram, Pinterest communicates to likely home owners. It is also specifically designed to inspire consumers and aid projects – such as creating inspiration boards when redecorating.
Yet many retailers fail to reap the rewards of Pinterest for homewares; a prime example is Asda George which has 30+ Pinterest boards focused on fashion and only two on homewares. It is a similar story across nearly all multi-sector retailers with Debenhams and Next also neglecting homewares compared to fashion.
Reach a wider audience through influencers
Collaborating with influencers can help retailers reach a larger, more engaged audience, though this has been largely untapped by homewares retailers to date. Habitat is a retailer that makes use of influencers. 'Today's Coolest Habitats' showcases the homes of people such as TV star Mary Portas and radio presenter Jo Whiley. Habitat's kitchenware collaboration with presenters and foodies Alice Levine and Laura Jackson leverages influencers one step further to generate sales.
Enable transactions via social media
Purchasing items through social media sites is still in its infancy, with many consumers unaware of its existence and retailers yet to invest. In 2015 Pinterest launched buyable pins allowing browsers to purchase without leaving Pinterest. Instagram also launched a shoppable newsfeed in 2016 in the US after a successful trial. This is likely to be rolled out to the UK in the future. Retailers need to adopt these new channels early and communicate their existence to reap the benefit of a growing online homewares market.
*All consumer data derives from GlobalData's online shopper tracker of 2,000 respondents.