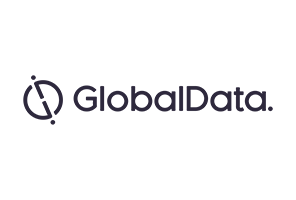 Appealing to adults and children, electrical toys are set to grow 28.5% over the next five years to be worth £589m in 2022. Year-on-year growth will accelerate in 2020 as millennials start to have families and embrace modern technology in toys & games.
Robots and drones get smarter
The growth in electrical toys is partially driven by rapid innovation. For instance new robot releases are frequent and incorporate new technology such as artificial intelligence (AI) and voice control which is only now possible to integrate within household toys. For example Sphero's new Star Wars BB8 droid allows users to develop their own augmented reality images that the droid can interact with through the consumer's smart phone or tablet, for £130.00.
Toy manufacturers are increasingly using electrical toys to move children away from tablets and smart phones by merging the physical and digital world. For example, The Furby Connect allows children to embed their physical Furby toy into an app to learn and develop the Furby's personality– justifying to children that physical toys are still relevant for play.
However, this could spell trouble for the retailers as manufacturers reach children through apps – cutting out the retailer. Manufacturers can also accrue additional spend by offering extras such as new levels or capabilities.
Electrical toys also have wide appeal to different age brackets, from Fisher Price's Code-a-pillar aimed at toddlers to Lego 's Mindstorm robot range and drones such as the AirHogs Star Wars Millennium Falcon Quadcopter which are designed with adults in mind – capitalising on the growing toys for adults market.
Millennials welcome technological advancements in toys
As baby boomers and generation X start becoming grandparents and millennials start families, we will see acceleration in electrical toys growth. Millennials have been exposed to technology from a young age and will seek modern electronic toys for their children. Millennials are also famously time –pressured, with both parents often returning to work after having children, so toys that can be played independently – such as robots and drones – will be popular.
At the same time, a desire for mindfulness and wellness will drive growth in traditional toys as parents encourage 'wholesome' play with their children. Additionally, grandparents will continue to gift grandchildren more heritage toys like classic board games, wooden toys and art toys.