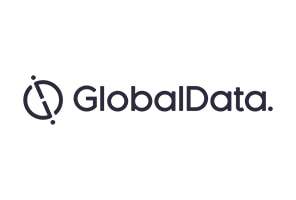 China is witnessing a technological boom in retail and foodservice in 2017 – and human staff is being edged out. Very soon, shopping and eating out in China can be a human-free experience.
In May, online retail giant JD announced its plan to use drone aircraft for delivery for online shoppers. In July, a Chinese start-up unveiled its own version of "Amazon Go" called Bingobox – an unmanned, mobile 24-hour convenience store, where consumers can use a self-service scanner to scan products and make purchases with their smartphones.
Alibaba's new trial brand Tao Cafe now goes the extra mile for convenience. It is a cashier-less cafe and shop in one, with the help of facial recognition to track purchases. Consumers are required to scan a QR code at the entrance, with their smartphone linked to their account, and their faces are identified by cameras for facial recognition. So whatever they walk away with, the price will automatically be deducted from their app account.
Although the cafe still requires human labor to prepare food and drink, its cashierless concept means consumers do not have to queue for payment. This is a huge bonus for time-pressed consumers. This development in staff-less checkouts shows how Chinese brands are trying to improve the shopping experience in brick-and-mortar retail to compete with online shopping, hoping to win back convenience-driven older millennials and mid-lifers.
GlobalData's Q3 consumer survey (2016) found that 45% of Chinese consumers aged 25-34 perceive convenience to be the greatest benefit of online shopping; an impressive 74% of those aged 35-44 rely heavily on time-saving products and services.
The queue-free "grab and go" approach would work particularly well in foodservice where consumers require immediate provision of products.
Rapid urbanization and busy lifestyle means more and more Chinese consumers want time spending for themselves and their favorite activities, rather than spending it on waiting for products and services. The same survey from GlobalData found that when asked what is the most important reason for prioritizing time-saving products and services, 29% of Chinese consumers claim they want more time to themselves for hobbies or relaxing, 26% want less stress in their lives, and 25% want more time for socializing.
Technology does not only benefit consumers; it also provides a cost-effective solution for businesses. For example, JD's use of drone delivery aircraft is to solve the high cost of delivering goods to rural areas.The owner of unmanned convenience store Bingobox claimed that it only required 4 employees to run 40 stores.
China's technological advancement in retail and foodservice is a signal that the country is heavily investing to improve the shopping experience and speed up service delivery, whilst cutting costs for businesses.