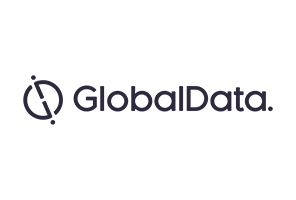 Make-up brand MMUK MAN is about to make UK retail history, having announced plans to open the first brick-and-mortar make-up store for men in the country.
Launched in 2012, MMUK has been recognized as one of the first brands to tap into the male make-up realm, and to challenge the stereotype that only women can or should wear make-up.
This announcement comes shortly after online retailer ASOS made ten of MMUK's products available on its website, ranging from concealer and brow gel to 'manscara'. While male make-up products have been available online prior to this, this level of interest from a mainstream retailer is a further step towards normalising male beauty products in both the marketplace and at a wider, societal level.
A changing consumer landscape
This development is indicative of a changing consumer landscape. Male cosmetics have traditionally only appealed to small niche groups. However, driven by the individualistic mindset of the millennial consumer in particular, the male grooming industry is seeing something of a revolution.
Traditional gender norms are being broken down and challenged in ways unprecedented in categories traditionally viewed as 'feminine', such as colour cosmetics, highlighting key innovation opportunities for beauty manufacturers worldwide.
This is further reflected in the willingness of males to increase the number of products they use in their beauty and grooming routine to improve their appearance. In fact, according to GlobalData's 2016 primary consumer research, a quarter (25%) of European males would be willing to increase the number of products they use in their beauty/grooming routine to improve their appearance. As males seek freedom in larger numbers from the gender norms associated with masculinity, in their quest for individuality, they are turning toward the beauty industry to help differentiate and express themselves.
With the launch of MMUK's retail store, the company has also recognised a key limitation in the proliferation of male cosmetics, which is accessibility. Through the creation of a physical store, the brand has identified that the ability to interact, test and engage with products in real life will be a major factor catalysing growth in the industry. This is particularly important given that male cosmetics have largely been confined to the online retail space.
Both innovative products and effective marketing strategies are key in promoting the male beauty industry. However the availability of male beauty products in physical stores is an emerging opportunity that beauty manufacturers worldwide should tap into and will gain traction, particularly as the social barriers to wearing cosmetics and make-up among men continue to break down.