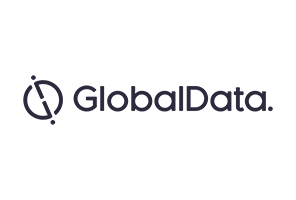 The convenience segment is a fast-growing, highly desirable area of the food retail market. Morrisons' announcement of its intention to supply McColl's with Safeway-branded products is the second convenience collaboration, after Tesco and Booker, and offers opportunity for the big four to chase growth whilst using excess capacity.
Morrisons' announcement of its plans to supply McColl's convenience stores and newsagents signals a firm commitment to move back into the convenience market. MLocal stores were sold in 2015, after a failed effort to participate in the growing convenience market, but this clearly has not put it off. The convenience market is the fastest-growing segment of the UK food retail market, and given the lack of growth opportunities elsewhere, we see the convenience market as an essential segment in which to be competitive.
Sainsbury's recent growth has been largely down to its convenience stores and Tesco is making the move with Booker, further showing that the independent convenience sector is desirable. With Tesco and Sainsbury's experiencing the benefits of being convenience players it makes sense for Morrisons to be reviving the Safeway brand with a view to supply independents.
After a successful trial with EuroGarages was revealed in the company's preliminary results in May, Morrisons' potential to create a side brand with Safeway could provide further growth in a highly competitive, and cost-pressured, sector. If the collaboration goes ahead, and the Safeway brand grows in scale, it would be a huge positive for Morrisons after having lost 1.2% of its UK food & grocery market share over the last five years.
The deal would make the most of operational leverage within the supply chain, given that its vertically integrated supply chain is not operating at full capacity and producing more products would only incur small, fixed cost increases. The venture would also give Morrisons access to the high-growth food on the go (FOTG) market, of which it currently does not have the geographical scope to take advantage. In addition, it is a high-return, low-investment opportunity which would improve brand visibility and allow further geographical reach without the cost of running stores. All in all, we see it as a positive move if it goes ahead. The Safeway brand revival with one of the largest convenience players offers a low-risk, potentially high-reward opportunity.