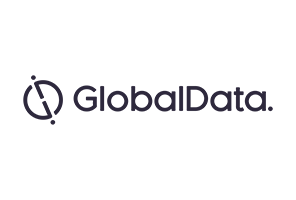 The Range is the latest big-box retailer to announce plans to open centrally located stores, following DFS , Bensons, Topps and Carpetright . Others considering launching smaller format stores must ensure that online is fully integrated at these outlets or risk missing out on sales growth.
To be effective, town centre outlets must be multichannel with both physical and online working together to let customers shop how and when they want. The shop can overcome its smaller footprint with instore terminals or video screens, like DFS's 'Swoosh' offer, showcasing its full product range. Incorporating visualisers will boost conversion as they enable shoppers to see how the product looks in their home and buy instore. Similarly, the store can support the full online offer by enabling customers to identify products they like to purchase later at home, as Made.com has done with Cloud Tag technology which saves products on an online list.
Central stores offer greater convenience to customers. As well as capitalising on the ease of visiting the store, it can also aid fulfilment, which The Range should consider. By enabling shoppers to collect online orders at these branches, The Range will not only drive footfall but keep pace with Dunelm and Wilko , which offer reserve and collect and delivery to store for online orders respectively. It will also provide an advantage over B&M, which currently does not sell online.
While a convenient location is important, it must also be an easy store to use. The complex process at IKEA 's Order and Collection Points, where customers visit the outlet to place the order, either for home or store delivery, and does not allow for online orders to be collected, will stunt this format's potential until it develops a full click & collect function. When factoring in the £10 delivery charge for store collection, IKEA runs the risk of this format being brand damaging.
Smaller stores also enable home retailers to gain greater penetration and awareness within city centres, especially London. The capital is the largest regional home market and its affluent, urban customer base will be more resilient in the expected harsher economic climate. The low level of awareness in city centres also provides retailers with the ability to show a different side of its offer, emphasising premium products and service, to gain traction among residents that had never previously considered it.
Topps Tiles , DFS, and Carpetright have seen positive results from their trial central stores. As of January 2017, Topps has 15 boutique branches, DFS has three smaller format outlets and Carpetright has launched its premium offer in Bromley and Gerrards Cross. Further to generating positive word of mouth and driving footfall, key learnings from these trials are being rolled out across its portfolio.
Central units offer great potential for big-box retailers. However, these benefits will not be fully realised unless these stores are fully multichannel and cater to urban customers that have higher expectations on service and product quality and convenience.