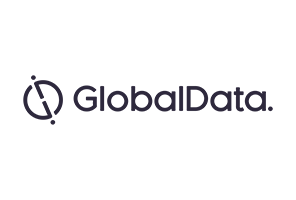 Consumers are becoming more accustomed to paying for goods via their smartphone using formats such as Apple Pay and Android Pay with uptake in millennials rapidly rising – 35.3% of 15-24s and 32.7% of 25-34s are willing to use a smartphone to purchase instore in 2017, compared to 28.3% and 28.9% respectively, just a year ago.
Rising adoption is aided by the barriers to purchase via smartphone being broken down, helped by the widespread use of contactless cards for convenient payments and the growing use of mobile wallets to store boarding passes and train tickets.
While it is vital that retailers accept payment via smartphone to facilitate the growing trend, they must also capitalise on the benefits that mobile wallets can bring, using this technology to stand apart from competitors. Digital loyalty cards can be stored within a mobile wallet and create an opportunity for retailers to drive footfall into stores using personalised communications and promotional offers. Multichannel players targeting the younger generation must act fast, introducing a digital loyalty card to leverage the marked growth in adoption of mobile wallets by millennials.
Mobile technology providers such as Vibes, Urban Airship and Waterfall are enabling retailers to use mobile wallets as a marketing platform with the ability to send targeted notifications, for example, when users are near to a store, and save promotional vouchers and gift cards without the need to install an app specifically for that retailer. The platform opens up a new channel of communication for retailers to interact with loyal customers and allows shoppers to use promotional offers in a more seamless way which could in turn further drive loyalty and visit frequency. At a time when online sales are set to continue rising as store sales suffer, retailers must use this platform to better the instore shopping experience providing convenience for time-poor, cash-strapped shoppers.
Though the concept of using mobile wallets as a marketing channel is in its infancy in the UK with only a few retailers such as The Body Shop trialling this technology so far, the application is more widely used in the US with retailers such Abercrombie & Fitch and Aldo using mobile wallets to digitally integrate their loyalty schemes. UK retailers with well-established loyalty programmes in place will be best placed to benefit from this tool as they are likely to have a large subscriber base, including millennials, some of which will be using mobile wallets already. The nature of the convenience goods sold by Boots, Superdrug, Tesco and Sainsbury's mean shoppers purchase frequently and these retailers should use location-based notifications to harness their large store portfolios driving shoppers into stores, using promotional offers to encourage customers to choose them over their competitors.