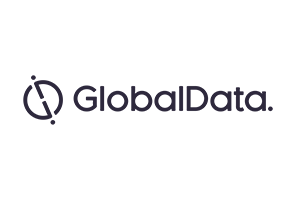 The popularity of games consoles has been waning for some time, worsened by the length of time it takes for key console players Microsoft and Sony to launch new generations. This, coupled with declining sales of older generations such as the PS3 and Xbox 360, has resulted in poor performance among key gaming retailers such as GAME.
This week, GAME announced a further loss in its H1 2016/17, despite the mid-cycle launch of the Sony PlayStation 4 Slim, and new innovation in the PlayStation Pro and the PlayStation VR accessory falling into the results. These products have failed to capture consumer imagination – critical when PlayStation's VR costs £349.99 and when necessary additions, such as a camera, are also costly.
The games console market is set to see further decline over the next couple of years, which begs the question of whether retailers should give so much focus to consoles and new launches.
The first big launch of 2017 went off with a bang
On 3 March 2017, Nintendo launched its latest games console: the Nintendo Switch. While the manufacturer is a relatively small player within the market, its latest proposition was headline worthy and rekindled an interest in an often ignored brand. There was concern that its latest technology would be as anti-climactic as the 2012 Wii U launch, which struggled to appeal to consumers. Yet this has not been the case, much to the relief of Nintendo and retailers alike.
In its first weekend, 80,000 consoles were sold, with many stores keeping some stock aside to ensure that those who did not purchase on presale had the opportunity to buy a Nintendo Switch on launch day. Almost a month after its release, the games console is currently out of stock on major retailer sites and in stores. While some might argue that the manufacturer underestimated sales volumes, the limited availability has helped Nintendo to appear even more popular and will protect retailer profit margins in the near future.
The Nintendo Switch has faced controversy
Nintendo Switch has been hit with a number of storms since its release; dead pixels on its screen and poor connectivity in its left controller have softened excitement for the product. Nintendo has announced an amendment in the manufacturing of its left controller to combat these issues, so consumers are likely to hold off purchasing the device until the new and improved Nintendo Switch has reached stores.
Nintendo Switch is unlikely to alter the plight of gaming specialists such as GAME. Games consoles are now launched less frequently because of more mid-cycle products, yet consumers aren't buying mid-cycle upgrades as they fail to deliver significant functionality improvements.
Future releases could be more trouble than they are worth
Microsoft is launching its own updated console later this year, with Xbox's Project Scorpio tipped to be the 'most powerful console ever'. This launch could help struggling retailers combat the loss in hardware sales, however, it is unlikely to help this declining market in the long run.
The release of both Nintendo Switch (at the beginning of the year) and Project Scorpio (at the end of 2017) will not revive the struggling consoles market. However, these releases will generate a spike in sales for retailers in 2017, which will be near on impossible to replicate the following year.