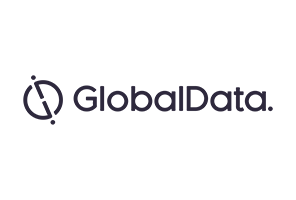 A recent report from the Soil Association has uncovered how many beauty and grooming brands in the UK positioned as organic or green have actually been misleading consumers in their claims based upon ingredients in their formulations.
With no official regulation for organic labelling, one product positioned as organic was even found to feature ingredients which could contain human carcinogens highlighting the extent to which many brands are taking advantage of an organic and green positioning yet failing to fulfil the formulation needs required to be truly green.1
The issue poses a real concern for the industry given that the opportunity for the organic beauty and grooming market is high with a fifth of consumers in the UK already purchasing such products and over a third interested but not yet buying them (according to GlobalData's 2016 consumer research)2.
This is unsurprising given the growing health-consciousness of British consumers has led to more holistic approaches to their lifestyle. Aligning health cues and preferences across product purchases has become the norm, particularly in light of trends such as "clean" living.
It is clear that many brands have sought to hastily meet this demand through positioning products under the green, "clean" ethos, yet have failed to formulate appropriately so as to truly ensure that consumers are getting what they're paying for with legitimately organic and safe offerings.
The industry will need to take a harder stance on certification of these products and provide more stringent guidelines on self-ascribing organic, green, or green-inspired claims. Nevertheless this will continue to be difficult given that the topical nature of such products removes the urgency in redefining legislation.
Despite this, growing awareness could dictate future consumer behavior. A significant shift towards using only officially certified products could be a catalyst for industry change as wary consumers seek reassurance in official, visible, and credible certification. Legitimate industry players therefore need to focus on raising awareness of their official credentials to impress upon their audience the need for truly green offerings and the risks of uncertified brands.
For more strategic insight into the organic and naturals market, take a look at GlobalData's report: Innovation Trends in Organic and Natural Products: Capitalizing on consumer preferences for natural and organic products
The Soil Association (2017) "Come Clean about Beauty", https://www.soilassociation.org/media/11393/c4c-report-3.pdf