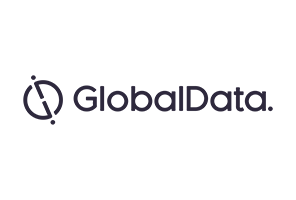 Philip Morris Japan has been reinforcing its promotion of the tobacco innovation. IQOS is the company's new generation heat-not-burn tobacco described as a hybrid of conventional cigarettes and electronic cigarettes. Its rechargeable heating holder is designed to work with Marlboro HeatSticks, containing real tobacco. It has seen significant success in Japan since launch in 2014. According to Philip Morris Japan, three million IQOS had been sold by June 2017.
Recently, the company has announced that it has started developing new services for IQOS users in Japan, in collaboration with Line Corporation which owns the LINE freeware social networking app offering instant communications.
IQOS offers four major benefits: 1) no use of fire, 2) no ash, 3) reduced smell, and 4) being made with real tobacco leaves. Its clean smoke-free attributes entice Japanese smokers to switch, as smokers in Japan are still allowed to smoke in public spaces – and concerns about the danger of secondhand smoke prevail.
Interestingly, e-cigarettes have gradually become recognised as a smoking alternative, but e-liquid made in Japan is not allowed to contain nicotine. Thus e-cigarettes cannot offer the same effect as IQOS or cigarettes.
IQOS is available in over 15 countries globally, but Philip Morris said 98% of IQOS's 2016 global sales were in Japan.
Obviously, other tobacco competitors will have an eye on IQOS's success in Japan, and Japan Tobacco (JT) and British American Tobacco (BAT,) have started reinforcing their tobacco alternatives.
JT revamped its tobacco vapour device as Ploom Tech with three types of Mevius for Ploom Tech tailor-made tobacco capsules; Mevius is the leading cigarette brand in Japan. BAT launched its "tobacco heating product" named glo in its flagship store in Sendai, Japan in December 2016. It is planning to open more flagship stores in major cities across the county.
Japan is currently tobacco giants' pilot market for tobacco innovations. News about IQOS and LINE's tie up shows there is the expectation of further growth in this new tobacco category.
LINE is one of the most popular communication apps among Japanese consumers. Philip Morris Japan is using the LINE app to offer new services exclusively to IQOS users, including a loyalty scheme, troubleshooting for device failure and repair, or searching for restaurants where smoking IQOS is allowed.
Observing Japan's development of new tobacco innovations, big tobacco names see a great potential in tobacco alternatives. In fact, Philip Morris Japan has been releasing new models of IQOS since its first launch. The success of heat-not-burn tobacco seems to be creating a new and profitable business opportunity for the company.
However, there are dark clouds hanging over the future of tobacco alternatives in Japan. The Japanese government is suggesting a new smoking ban where all indoor public places will be non-smoking by the Tokyo Olympics in 2020. If the government decides to ban heat-not-burn tobacco products and other tobacco alternatives, the future of these products could significantly change in this market.
Related links
https://www.globaldata.com/store/report/cs1710sf–success-case-study-iqos-tobacco-innovation-captivates-japanese-smokers/