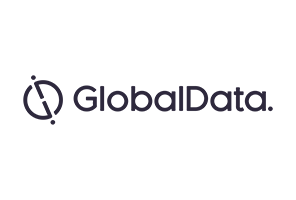 While Primark's fashion offer remains under threat from online pureplays such as ASOS, boohoo.com and Missguided, the value retailer continues to shine in beauty, leaving its clothing rivals on the back foot, with only ASOS starting to make a serious play for it, though only via branded ranges. Beauty has been a focus for Primark in recent years, with range expansion, revamped displays and clearer instore signage making its offer more of a destination and a viable alternative to the well-known brands found in Boots and Superdrug. Younger trend-led shoppers are its core audience with 9.5% of female 16-24s purchasing health & beauty at Primark in the past year, up 1.2% on 2016, according to GlobalData's How Britain Shops survey.
The expansion of Primark's beauty proposition has been notable, with the retailer showcasing its expertise and trend authority, more so than New Look or H&M, via regular product launches. Its keen price points, which undercut brands such as Rimmel and Bourjois, also increase its appeal given the current climate. Primark has a clear grasp of young shoppers' needs, and a desire to innovate, for example with the launch of its PS Workout range, which taps into the sweat-proof makeup trend, or its PS Insta Girl collection, which is a nod to social media-savvy consumers wanting to look Instagram-ready.
Primark's beauty success has been boosted by its emulation of cult, branded products such as Kylie Cosmetics' lip kits, Artis's oval makeup brushes and Urban Decay's Naked eyeshadow palette. Not only is the value retailer able to quickly identify key branded products which have long-lasting appeal and are therefore worthwhile emulating, Primark's speed to market is also impressive, enabling it to maximise sales at the height of branded products' popularity. It therefore caters not only to cash-strapped shoppers but also to those wishing to trial a new beauty product or makeup tool before committing to a more premium purchase.
"Primark's speed to market is impressive, enabling it to maximise sales at the height of branded products' popularity."
We forecast Primark's UK health & beauty market share to reach 0.6% in 2017, a rise of 0.4% on 2012. To steal additional share the retailer must increase range accessibility by extending space dedicated to beauty in smaller stores, providing shoppers with greater consistency across its network and more choice – crucial given its lack of an online presence.
There is also potential for Primark to widen its everyday essentials range. The retailer already provides a mix of own-label products and third-party brands, but there is scope to extend its branded offer in categories such as haircare, shaving and deodorant. This would help elevate its beauty proposition and encourage add-on purchases, as well as increase its relevance among mature shoppers.
Just 1.2% of UK males purchased health & beauty products from Primark in the past 12 months, and only 11.1% of its health & beauty shoppers are male. Given that the men's toiletries category is forecast to grow by 23.4% over the next five years, Primark must improve its reach among males, with the opportunity to expand its PS For Men range and the Skin Management sub-brand. Dual siting men's grooming products in stores, in both the beauty and menswear departments, would also help to drive awareness and encourage impulse purchases.
Any opportunity to increase basket sizes would be beneficial at a time when weak footfall continues to hit store sales. A cost-effective way to entice spending is to better use space surrounding till queues. Primark does display items such as fragrance, hand sanitiser and face masks; however, it should take inspiration from the likes of Sephora by enhancing presentation and displaying cult products to ignite sales. Though a greater investment, Primark should consider hosting beauty events in key regional flagship stores to promote new ranges, perform makeovers and engage shoppers – just as it does via its online editorial and social media content. There is also potential to trial dedicated beauty staff in larger stores where it offers its widest assortment. This is particularly relevant during new product launches to help shoppers with their purchases and offer advice to boost conversion.