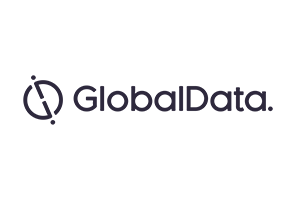 Rapha is the latest cycle specialist to be snapped up, with investors singling out the cycling market as one of the few retail segments able to provide a good return on investment. The UK cycling market is forecast to grow 26.6% between 2017 and 2022 – equivalent of £370m to reach £1.7bn – due to increased participation levels and greater accessibility of choice driving spend per head.
Government initiatives continue to play a crucial role in making the bicycles market the fastest performing retail sector in the UK over the next five years. In April 2017 the government published its £1.2bn long-term pledge to make cycling and walking consumers' first choice of travel for short journeys by 2040. The budget will be spent across initiatives such as providing cycling proficiency to 1.3 million more children, improving road infrastructure and cycle routes and offering safety training and maintenance courses to cyclists.
These plans, combined with the social appeal of cycling, the shift in consumer spend from core retail segments to leisure activities, continued success of British cycling athletes and the introduction of more regional cycling events and triathlons will broaden the appeal of the sport, providing retailers with customer acquisition opportunities.
Private equity firms and larger sports players identified the cycling market as a lucrative investment opportunity following the success of the 2012 Olympics and 2014 Tour de France which raised the profile and appeal of the sport. For brands such as Evans Cycles, Ribble Cycles and Pinarello, which were acquired by private equity firms in May 2015, November 2015 and December 2016 respectively, outside investment is essential for growth. Like Rapha, these brands stand to benefit from superior market knowledge, expertise in strategy building and running lean supply chains, and of course investment to accelerate sales growth both in the UK and internationally.
These brands will subsequently become more accessible, via standalone store openings, concession partnerships and enhanced online platforms – driving brand awareness, customer loyalty and destination appeal. Private equity firms are likely to divest of these brands after three to five years, following rapid revenue and profit growth, and as the market matures, leading to potential mergers with cycling rivals – as showcased by the merger of Wiggle and Chain Reaction Cycles last July.
Acquisition activity has not been exclusive to private equity firms. Retailers have also sought opportunities to improve their market exposure and expertise. In November 2015 Cotswold Outdoors bought Cycle Surgery, as well as Snow & Rock and Runners Need, and in May 2016 Halfords purchased Tredz & Wheelies. Purchasing more niche specialists allows these retailers to tap into a different segment of the market via an already established brand, removing the need to do it organically, eliminating competition and extending the shopper base.
Since the cycling market is forecast to outperform total non-food retail for at least the next five years, we expect appetite in the sector will remain strong. However, investors must be careful to identify differentiation opportunities, since the premium players with financial backing are targeting the same customer base – spreading spend more thinly and making it harder in the long term for players to grow share organically.