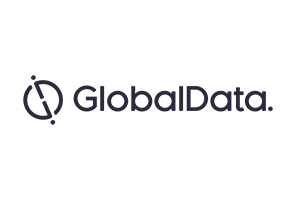 Online returns are showing no sign of slowing down with the value of the channel set to increase by 34.6% in the next five years, reaching £5.4bn by 2022. Though retailers have attempted to mitigate rising returns using website virtual reality and fit technology tools, these have had little impact. Retailers must focus on making the returns process just as smooth as the purchasing journey to ensure shoppers remain loyal, driving repeat purchases and in turn market share.
As retailers prioritise the online shopping experience, the returns process is being neglected with little effort made to ensure instructions are clear, refunds are processed quickly and the cost of returning is kept low, if not free (as is often expected). The online purchasing process should be seen as a cycle with shoppers buying, returning part of their order and buying again if the whole journey was satisfactory. If there are friction points within the cycle such as a delay in funds being returned, the retailer has given the customer a reason to shop with a competitor.
Despite online pureplay ASOS leaping ahead of its multi-channel competitors by prioritising improvements to website functionality, unfortunately it is often forced to communicate a delay in the processing of returns, usually soon after major sale launches, demonstrating its inability to cope with the higher volumes. Its reputable ASOS Premier delivery saver scheme won't help with this issue, encouraging shoppers to purchase with the benefit of free express shipping but likely to mean items bought without much consideration, are frequently returned. ASOS has stated its desire to refund shoppers at the point the item is sent back, before it is received at the distribution centre, but has also highlighted the complications surrounding this. Amazon has a similar speedy process is already in place, facilitated by its vertically integrated logistics arm meaning an email confirming receipt of the return is sent to the customer on the same day they post back the item, with funds following soon after. With the online giant setting the bar high, consumer expectations around the speed of returns are set to continue rising.
As certain retailers focus on a leading returns policy as part of their USP, such as Eve Mattress' 100 day trial policy with free collection, those charging for returns are much less attractive to shoppers. Larger big ticket items such as sofas, wardrobes and washing machines frequently require a two-man collection which often incurs a cost – £29.95 when returning to John Lewis, £30 at Next and £50 at M&S. In contrast online pureplays AO.com and Very.co.uk offer free collection of unwanted large items, taking away a potential pain point for the shopper and driving sales conversion.
In addition to improving the elements where shoppers' cash is involved, retailers must also ensure the steps to return are clear to the shopper by communicating instructions for returning items simply. The most common methods of returning are overwhelmingly returning via the post office or returning to a retailer's store (accounting for 37.3% and 35.1% of returns respectively*) but if retailers were to clearly explain the process involved, use of third party returns options would increase.
*Data is taken from GlobalData's E-retail survey of 10,000 online shoppers in 2016.
– By Sofie Willmott
To find out more about the online returns channel, please see our Online Returns in the UK 2017- 22e report.