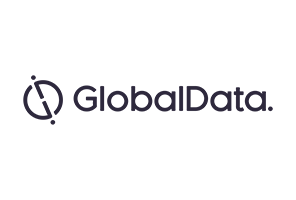 Ecommerce now accounts for 15.7% of all retail expenditure and GlobalData Retail forecasts offline sales to rise by 11.3% over the next five years versus 35.0% growth in the online channel. Retailers must focus on introducing useful technology in physical stores to address the pain points in the shopping experience, breaking down the barriers to purchase. Retailers often focus on using technology on novelty, marketing led attention grabbing projects such as those using augmented reality, but retailers need to think more of the more practical and immediate wins that technology can drive.
Convenience is key
Retailers must consider the elements of the digital shopping experience that are driving consumers online and how they can harness these to use in struggling physical locations. Streamlined payment methods, convenient browsing tools and the removal of queues should all be implemented to improve the desirability, and performance of stores.
60.6% of consumers state convenience as their prime reason for purchasing online in 2016 (GlobalData, E-Retail in the UK) and so retailers with physical stores should introduce problem-solving digital tools to break down barriers and capture sales that are often missed due to frustrations such as long queues at tills and not being able to locate an item in the right size.
Technology can increase visitor-purchaser conversion levels instore by creating a more functional environment which will drive footfall long term. Though investment in hardware and layout changes will be required initially at a cost, the introduction of appropriate technology will mean fewer staff members are needed for simple tasks and staff can focus on providing expertise such as style advice.
Online shopping steps can be replicated in stores
Zara's implementation of self-checkouts in selected Spanish stores is an excellent example of how clothing brands can convince consumers to spend when they are time pressured. The familiarity of this technology from grocery shopping will mean it is easily adopted in other retail environments, providing the equipment works with few errors or setbacks. The need for new security tags, for instance alarmed electronic barcodes, rather than plastic tags, would ease the self-payment process.
H&M has recently launched a 'scan and buy' functionality on its app. This allows users to scan a product instore and find it instantly to purchase online, which is worthwhile to fill gaps in availability in stores.
However, where shopping journeys are becoming more complex with many touchpoints across channels, retailers should consider that the journey will occur in reverse; consumers may browse online then purchase in a physical store. Therefore, brands should offer a search functionality to identify where products are located in a store, which could be provided via a retailers' app or via a terminal in store that mirrors how users would normally search online.
Ibeacon technology could be used to direct the customer to the item in store or if it is unavailable, inform them of the nearest store where the product is in stock. This service would enable shoppers to quickly find the product they have browsed online and almost immediately purchase and take away the item. This offers the simplicity of searching that the online channel provides with the added benefit of an instant, tangible purchase.
Technology is essential to address instore shopping frustrations
This integrated technology will be most valuable in large format stores such as flagships or department stores that are more difficult to navigate and for retailers whose target demographic is particularly tech savvy. Given the rapid nature of purchasing with a digital element, brands will need to ensure the opportunity for impulse purchases is not completely removed. It is therefore essential that retailers offer services such as product recommendations via their app, instore staff styling suggestions to drive add-on purchases.
In addition to replicating the convenience of both purchasing and searching online, technology could be used to iron out other frustrations instore. A digital changing room queuing system, where shoppers are assigned a number and can come back when it is their turn would mean more time is spent browsing the store, which could lead to a higher average transaction value. For customers collecting an online purchase, store staff could be electronically notified when a customer enters the store. This would enable staff to locate the parcel and have it ready to collect, allowing more time for browsing post collection and driving the possibility of additional spend.
By embracing digital tools, retailers can improve the instore shopping experience, but they must ensure that any additions solve a problem; consumers must want to use the facilities and change their behaviour. It is also vital that any instore technology is well maintained with up-to-date information, tested frequently and promoted by staff so it has the best chance of success.