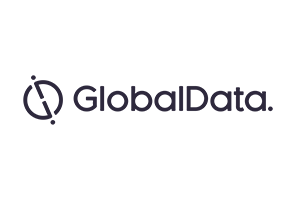 Amazon has opened its first checkout-free grocery store in the US – Amazon Go. The launch comes amid growing public concern over cyber security and data privacy, prompting retailers to reassess the risk impact of new digital technology.
Growing demand from time-scarce consumers for convenience has fuelled Amazon's vision of "Just Walk Out" shopping, which employs a combination of advanced computing, artificial intelligence and digital sensors to improve convenience. The data collected by this technology allows retailers to better analyze consumer preferences by constructing profiles based on historic purchasing decisions and personal information.
While this carries numerous benefits for consumers and retailers, such as improved inventory forecasting and convenient shopping, it raises concerns about the security and privacy of sensitive consumer data, which looks set to become increasingly personal as the battle between personal privacy and organizational efficiency intensifies.
65% of large firms detected a cyber security breach or attack in 2016, according to a UK Government report, while small- and medium-sized companies are not doing enough to protect themselves from cyber attacks.
Retailers form a particularly vulnerable group, and face at least eight cyber-attacks per year, on average, according to research by the Ponemon Institute. A hack on broadband group TalkTalk in 2016 showed just how devastating the impact of a data breach could be. The company was fined £400,000 and saw its reputation shattered after the personal details of almost 157,000 consumers were compromised. As retailers look to the latest in digital technology to enhance the consumer experience, it is imperative that sufficient checks and balances are installed.
Both staff and consumers need to be aware of issues in cyber security and data privacy, and retailers must adopt an appropriate risk management framework to detect and respond to external threats, and invest in appropriate security infrastructure. To do this information security must be viewed as a business enabler – sensible investment in controls and technology, and compliance with regulatory frameworks, is the key to unlocking sustainable business growth in an evolving threat landscape.
Cyber attacks are becoming increasingly sophisticated. As consumers continue to relinquish control of their personal data, the onus falls on retailers and governments to shield it from attack and initiate meaningful public dialogue around the key issues. Ignorance and naivety here threaten to restrict business growth and destroy reputations.