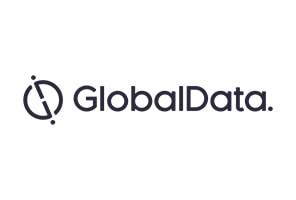 Clothing consumers that like to go shopping in their spare time*
All figures are percentages
*Data taken from GlobalData's 5,000 respondent 2016 and 2017 clothing surveys.
The percentage of consumers that like to go shopping in their spare time is falling, down 4.3 percentage points on 2016. However, the 16-24s are the only age group to see a pick-up in this versus last year. A number of factors have contributed to this polarisation in consumer willingness to shop, including shoppers' financial and economic stability and retailer investment in specific demographics – most prominently, younger female shoppers.
16-24 year old consumers are not as affected by economic uncertainty in the UK, since they are less exposed to weak wage growth and the higher cost of living. Moreover, many consumers in this age group who are in work will have benefited from the raise in the new National Living Wage. This will help to protect their discretionary spending versus older shoppers who have more financial outgoings which will need to be managed carefully over the next two years – impacting their desire and preference for shopping.
A big contributor behind the 16-24s' enjoyment of shopping is that there are significantly more retailers investing in and targeting this age group. This provides them with more choice and accessibility to affordable fast fashion, with the likes of boohoo.com, Missguided, Primark, In The Style and Zara making browsing more exciting and wardrobe updates more frequent, given the fast turnover of newness at this end of the market. According to GlobalData's 2017 clothing survey, 54.3% of 16-24s stated that new fashion trends encourage them to purchase clothing more frequently – the highest of any age group.
In contrast, more than a third of 45+ shoppers think that there is not enough choice of fashionable clothing aimed at them. With a lack of investment from retailers at this end of the market, these consumers are feeling underserved and this, combined with low consumer confidence, is leading to an overall decline in their willingness to shop. The disposable income that these shoppers do have is being diverted to leisure activities, such as going on holidays in the UK, socialising with friends and families and going to cafés, bars and pubs, all of which have seen a pick-up in penetration in 2017.
To encourage browsing and inspire 45+ clothing shoppers, retailers such as Debenhams, Marks & Spencer and Next must provide greater fashion influence in ranges to stimulate must-have purchases, and compete with the likes of Zara, Whistles, hush and Mint Velvet. These retailers must also improve the store experience, and look to Anthropologie, COS, Ted Baker and Jigsaw and other premium retailers for inspiration. Similarly, further investment in customer service and personalised shopping experiences, such as styling services, would be beneficial to improve the desirability and enjoyment of shopping among these consumers.