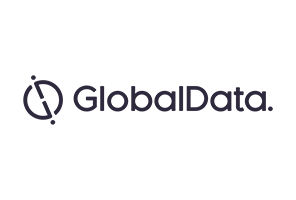 Sports Direct yesterday announced its full year results for FY2016/17, showing group operating profit had slumped 28.3% on last year to £160.1m due to its failure to hedge in the aftermath of the EU referendum. However, its main failing in the last two years has been its lack of responsiveness to the fast-paced and more competitive sportswear market. A poor instore experience, disappointing product offer and weakened brand image caused Sports Direct to underperform the 4.9% growth in the UK sports market in 2016, losing 0.4 percentage points from its leading market share.
While Sports Direct's 2017 market share is forecast as 22.9%, this is just 3.5 percentage points ahead of JD Sports. To retain its position as market leader and fight off the rising competition from private label fashion brands as well as Amazon and ASOS, Sports Direct must become more reactive to product trends and consumer shopping habits in the sports goods market. Meanwhile, further investment in instore experience is essential to protect l-f-ls and better compete with JD Sports, which achieved double digit l-f-l sales growth in sports fashion in FY2016/17 thanks to investment in instore technology, as well as exclusive product launches with brands such as McKenzie.
Investing in technology such as gait analysis – whereby machines assess what sports shoe is best for you – would elevate Sports Direct's brand image and help to shift the focus from low prices to value for money, an increasingly more important driver of clothing & footwear spend. However, it is essential that staff are suitably trained in order to give customers confidence in the service. Additionally, rolling out more shop-in-shop style formats – which it currently has in flagship stores such as Oxford Street – would highlight the retailer's third-party brands such as NIKE and Under Armour and provide an easier and more enjoyable instore journey.
Sports Direct has an ambition to become the "Selfridges of Sport" but much of its current product offer is confused and irrelevant for the 16-34 female shopper that demands greater style and fashion influence. It stocks a number of unfashionable brands such as Kangol and Golddigga which have fallen behind the times and been replaced by a 2017 revival of brands such as Ellesse. Moreover, it faces far greater competition in womenswear since it missed the boat on the athleisure trend and has consequently lost share to clothing retailers such as H&M and boohoo.com, which have been quick to invest in fashionable and affordable athleisure ranges. Big name activewear brands have also become more accessible via Amazon and ASOS; these retailers have bolstered their product offer in response to rising demand and are better able to compete on browsing experience and order fulfilment.
Sports Direct has announced a strategic partnership with ASICS, showing it is now recognising the importance of stocking more relevant third-party brands. However, the retailer would be better off improving its fashion-led sportswear offer by stocking brands like boohooFIT and Zakti or partnering with a celebrity like Lucy Mecklenburgh or Joe Wicks to attract shoppers and drive destination appeal.