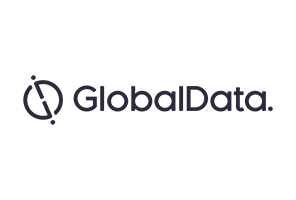 Once again Selfridges is feeling the festive spirit early, opening its Christmas shop a full 147 days before the event. Its small capsule collection named 'The London Christmas shop' opened on 31 July, and includes a range of festive items including union jack and corgi tree baubles retailing between £6-£50. Although the idea of Christmas shopping in August may alarm many shoppers, Selfridges' reputation as an iconic British brand means demand is high, even in the middle of summer.
1. International shoppers set to drive early Christmas spend
The main reason Selfridges opened its festive shop in July is to capture spend for international shoppers who are now travelling to the UK, not just for its premium shopping experience, but also to take advantage of the weaker pound. Recent research from the ONS revealed international visitors to the UK increased by 7% year-on-year in June 2017, and this trend is forecast to continue, with the London Bridge attack in June 2017 failing to dampen visitor growth. Selfridges is capitalising on this increasing demand to boost its sales mid-summer. As a renowned British brand, international shoppers will buy into Selfridges' premium London-themed gifts as a treat for their loved ones. Furthermore, the Christmas shop can be used as a marketing tool for the retailer, drawing tourists to the store and encouraging spend in other departments.
2. Domestic consumers are shopping early to spread the cost of Christmas
Although the Christmas capsule collection will mainly appeal to international shoppers, there will also be demand from domestic consumers. Some British shoppers will be buying seasonal goods early this year to spread out the cost of Christmas shopping. As real income has declined in 2017, consumers will be more wary of overspending in the run up to Christmas and will plan their seasonal budget accordingly. By purchasing gifts earlier in the year, consumers can spread the cost of the seasonal event enabling them to afford a more luxurious Christmas.
3. Christmas shopping online fails to replicate the magical instore experience
Retailers such as Selfridges and John Lewis have been using their online platforms to showcase Christmas goods even earlier than July, although consumers currently need to use the search functions to locate these products as Christmas landing pages will not go live until September.
This enables retailers to sell through old stock, trial new products and start to shift stock that has been delivered into warehouses in advance. Although early availability of Christmas goods online provides benefits to the retailer and gives shoppers access to these products almost all year round, many consumers still enjoy buying gifts in physical stores, with the online experience unable to mimic the festive excitement experienced instore. This rings particularly true for international consumers, as despite Selfridges shipping to a large array of countries, there will still be tourists who want to experience the novelty of visiting the Christmas shop in person, even in the height of summer.