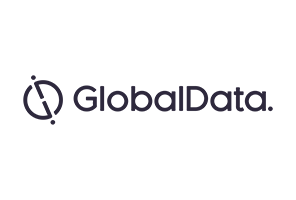 2.5 quintillion bytes of data are created every day, with 90% of the world's data being generated in the past two years alone, according to IBM. With today's consumers increasingly using data and technology to take greater control over their shopping experiences, retailers must look to use the power of big data – large, diverse and complex data sets – to differentiate themselves from competitors. Analysis of consumer data has the potential to provide enhanced and more personalised shopping experiences for consumers.
Personalised deliveries
The proliferation of fulfilment options including click & collect, home delivery and lockers has provided greater convenience for shoppers as they have more control over where and when they receive items. Interestingly, personalised delivery services, referring to the delivery of items directly to the consumer wherever they are located, have been relatively untapped by couriers and retailers, with concerns over security issues, such as whether consumers will consent to having their data analysed.
However, with the rise in popularity of smartphones, locational data is an increasingly valuable way for retailers and couriers to create an efficient personalised service for consumers, as they can quickly pinpoint and monitor their exact location at any time.
German e-tailer Zalando has made positive strides in personalising deliveries through trialling a service in Belgium in partnership with local courier Parcify. They can track shoppers using geolocation data from their smartphones and send notifications to the user (via an app) when their item arrives. This service caters to the convenience needs of consumers as it reduces the chances of shoppers missing their deliveries.
Product recommendations
The availability of large volumes and different sources of data is enabling artificial intelligence technology to analyse massive datasets within milliseconds. While artificial intelligence tools such as virtual assistants and chatbots are still in early stages of development, nevertheless they have the potential to improve retailer's customer service, as they are capable of operating at any time throughout the day, further meeting the convenience needs of shoppers.
For example, clothing retailer The North Face has worked with a tool called Fluid Expert Personal Shopper, using IBM's Watson cognitive computer technology in the US. If a shopper is looking for a particular jacket, the personal shopper can ask questions about gender, location and temperature to provide recommendations. At its current stage, the system is too simplistic as it can only present a limited amount of questions and answer options for consumers to choose from, which reduces its ability to find the most suitable and relevant products.
However, as virtual assistants or chatbots are used more frequently, more complex data will be captured, which will enable assistants to come up with more tailored solutions and faster responses. Moreover, technology advances will further improve consumers' shopping experiences. For example, capabilities are being added to the IBM Watson system, such as sentiment analysis. This enables the system to comprehend changes in consumers' moods, which will help retailers evaluate customer interactions. If shoppers are dissatisfied, the system can be handed over to a human operator to finish the interaction.
Transparent pricing and promotions
Digital shelves have the ability to provide shoppers with more dynamic and up-to-date pricing on a variety of items, enabling them to make the best possible purchasing decisions when instore. While the technology is in its infancy, digital shelves have the potential to offer more than just pricing information to shoppers; using beacon technology, electronic labelling can be linked with a shopper's smartphone to deliver personalised messages or consumer reviews straight to the shopper.
Waitrose is currently trialling digital shelf labelling (across four fixtures) at its Trumpington store in Cambridge to display prices. The technology can further be used to support seasonal campaigns and give consumers more convenient access to product information and recommendations. Digital shelves also mean employees do not need to manually update shelf signage; their time can be reallocated to more productive activities such as handling consumer enquiries or managing inventory levels, maximising operational efficiencies instore.